BLUE RIOT COMBO
10 February 2022 @ 20 h 30 min
15€ – 18€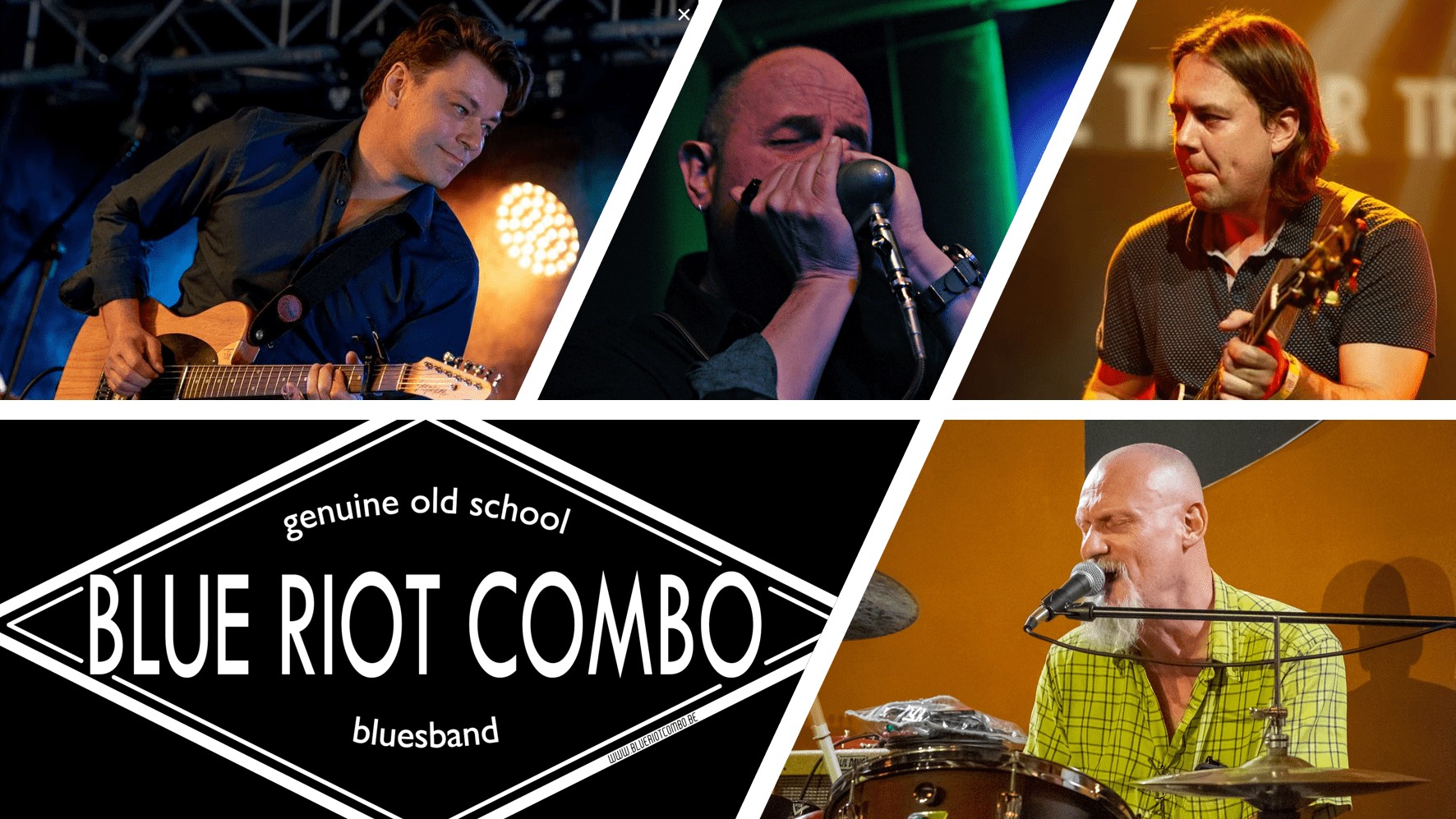 BLUE RIOT COMBO
Old style of electric Blues
Hoboken Slim (vocals & drums), Bart Mulders (guitar), Bart Jult (guitar),
Werner Braito (harp)
Blue Riot Combo is a no-nonsense blues quartet, influenced by all the great masters from the past. Hoboken Slim (drums and vocals),
W.B. (harmonica) & B.J. (guitar) started the band in 2016, with a mission to bring back the old style of electric blues, as it was played by the masters until the late 50-ies. Bart Mulders (Guitar) joined the band in 2020.
They are all seasoned musicians who have paid their dues in a whole variety of bands, such as: The Wild Ones, Vaya con Dios, D-Regulators, The Zoomatics, Keith Dunn Band, Little Hook, etc. These four gentlemen worked with their respective bands all over Europe. Blue Riot Combo played every corner of Belgium and the Netherlands. In 2019 a mini-tour was made to Spain, before the pandemic shut down further touring.
Now they look into the future with even more gratitude to be on stage, and the will to give the audience the best of themselves.
You can expect well and lesser known songs by Little Walter, Muddy Waters, Willie Dixon, Sonny Boy Williamson, Howlin' Wolf, Amos Milburn, and others, played in the traditional way with the authentic sound.
This music was created to entertain people at the Juke Joint, to make them forget their worries and dance to the groove. So, this is what you get from Blue Riot Combo !
VIDEO LINK:https://www.facebook.com/BlueRiotCombo/videos/227334665991086