CARTE BLANCHE TO MONA MIO.
25 May 2022 @ 20 h 30 min
15€ – 18€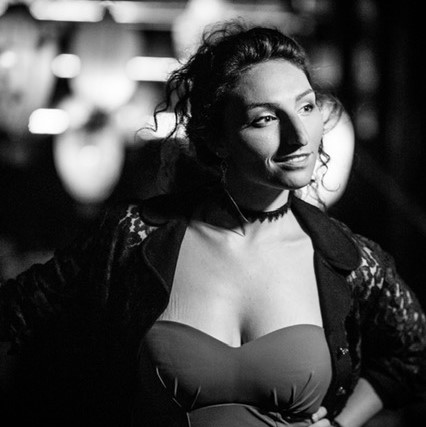 Mona Mio. Swing Quartet
The Gypsy and the Moon
Mona Mio (vocals), Antonin Busson (trumpet), Romain Verwilghen (guitar), Antoine Maes (bass)
For this last concert of her "carte blanche", Mona Mio, jazzy singer from Brussels, comes back to her first musical loves: swing and manouche.
The set unfolds as a love letter to those genres, while Mona happily revisits some of her favorite french jazz songs, along with uplifting standards and gipsy classics!
TICKET: 15€ Members – No Members  18€