Dit evenement is voorbij.
CARTE BLANCHE TO THIBAUT DILLE
januari 12 @ 20 h 30 min
15€ – 18€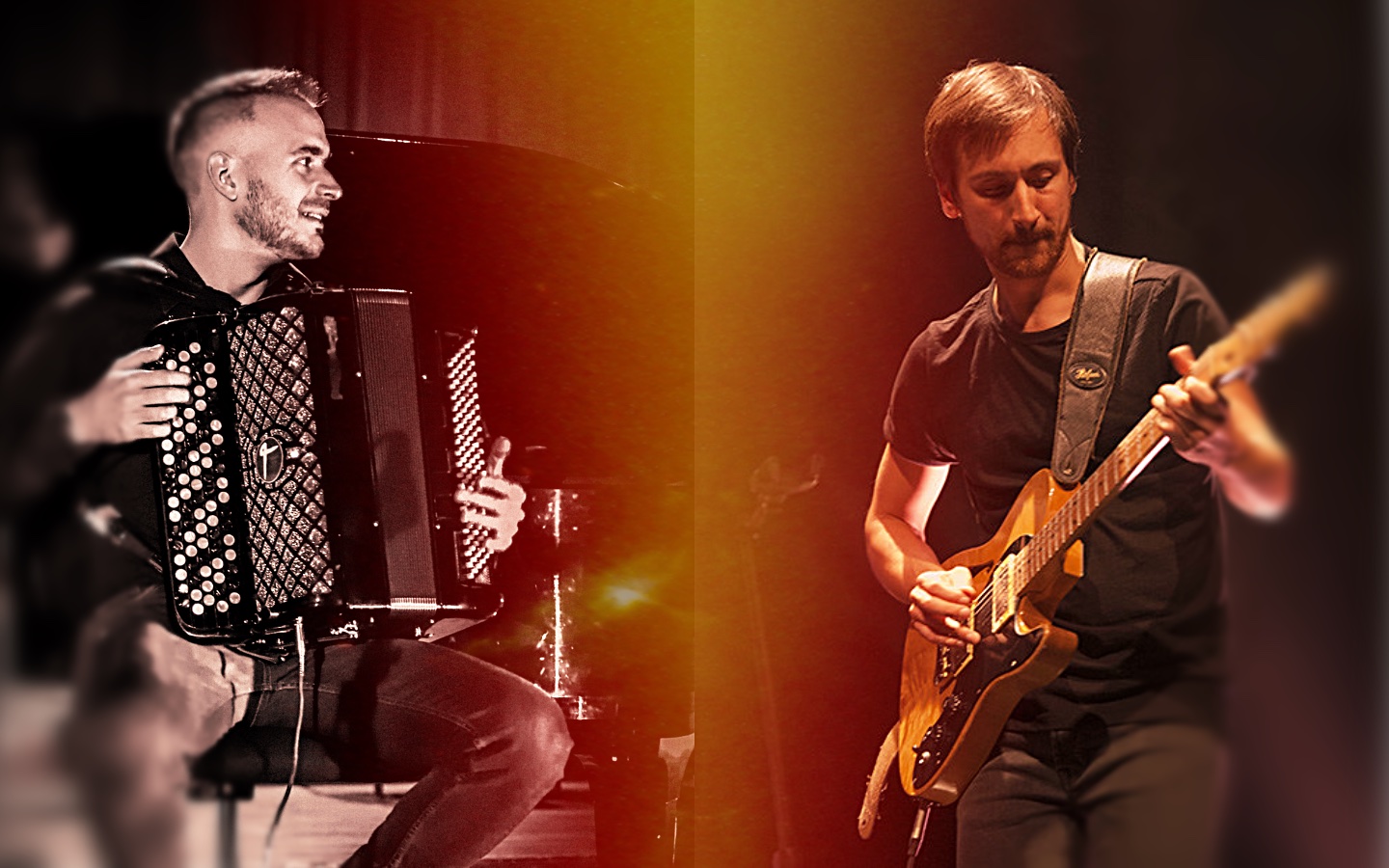 CARTE BLANCHE TO THIBAUT DILLE
THIBAUT DILLE & LORENZO DI MAIO
Thibault Dille (accordion), Lorenzo Di Maio (guitar)
Fruit of the meeting between two musicians with different universes, this young duet invents a way which resembles them in an original repertory where intertwine jazz, written music and world music.
The duo allows itself all kinds of music. Whether dreamlike, explosive, contemplative or colorful, everything is allowed and left to the free will of the two musicians who have fun pushing the limits.