Dit evenement is voorbij.
CARTE BLANCHE TO THOMAS CHAMPAGNE
9 maart 2022 @ 20 h 30 min
15€ – 18€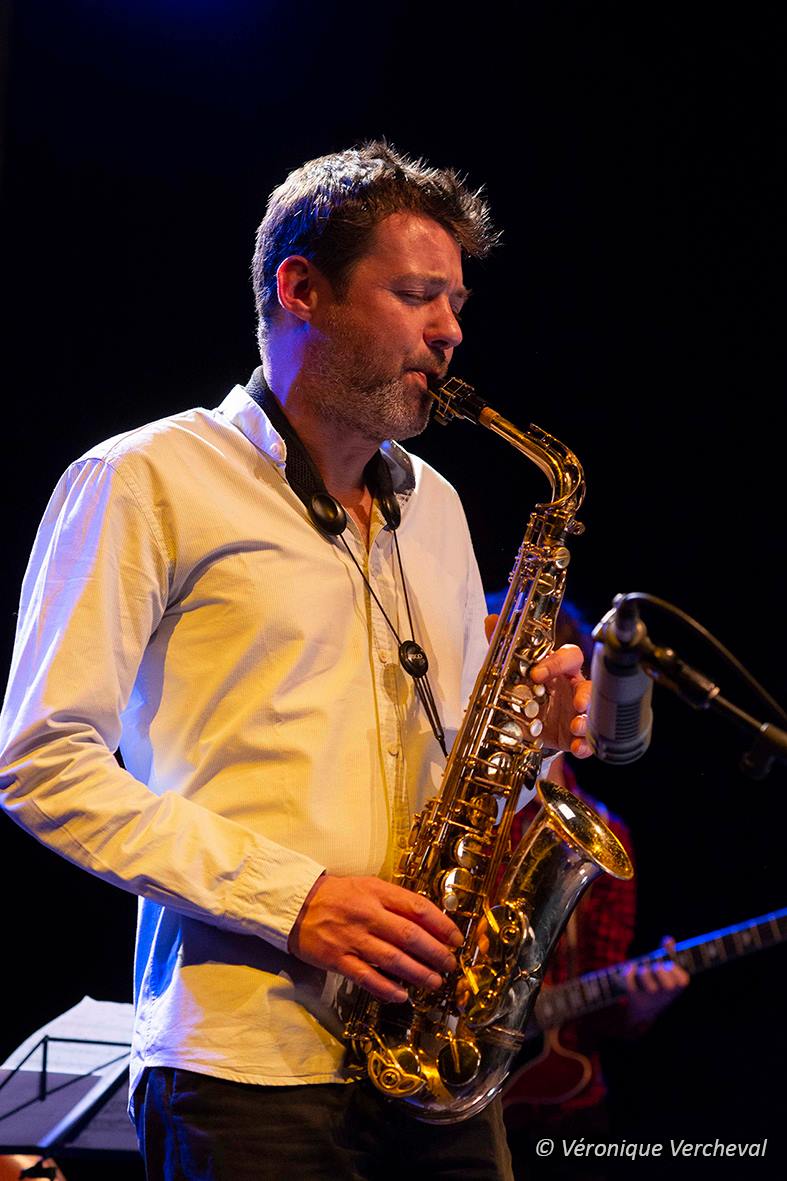 Michel Paré (trumpet), Thomas Champagne (sax), Guillaume Vierset (guitar),
Boris Schmidt (bass)
Angel Song is an album recorded in 1996 (on ECM label) by the Canadian trumpet player Kenny Wheeler. It features Lee Konitz (sax), Bill Frisell (gt) and Dave Holland (db).
« Angel Song represents the uniting of four exceptional improvisors with unique artistic identities. This unique drummerless quartet performs a program of all Kenny Wheeler compositions and has the undefinable hallmarks of a classics. »
Thomas Champagne was deeply influenced by this album and decided to pay tribute to this amazing music, inviting 3 musicians to share the stage with him.
The four musicians are well established on the Belgian jazz scene and are knowing already well each other, but this quartet brings them together for the first time.
Michel Paré shared the stage with Thomas in The Sidewinders (Album released in 2013 – Igloo records), Guillaume Vierset plays in Thomas Champagne Random House (2 albums together) and Boris Schmidt is a member of Desafinado, another Thomas' project.
The Music Village "Carte Blanche" is a perfect occasion to propose you this unique and beautiful repertoire !
TICKET: 15€ Members – No Members 18€