Constanza Guzman
21 October 2022 @ 20 h 30 min
18€ – 20€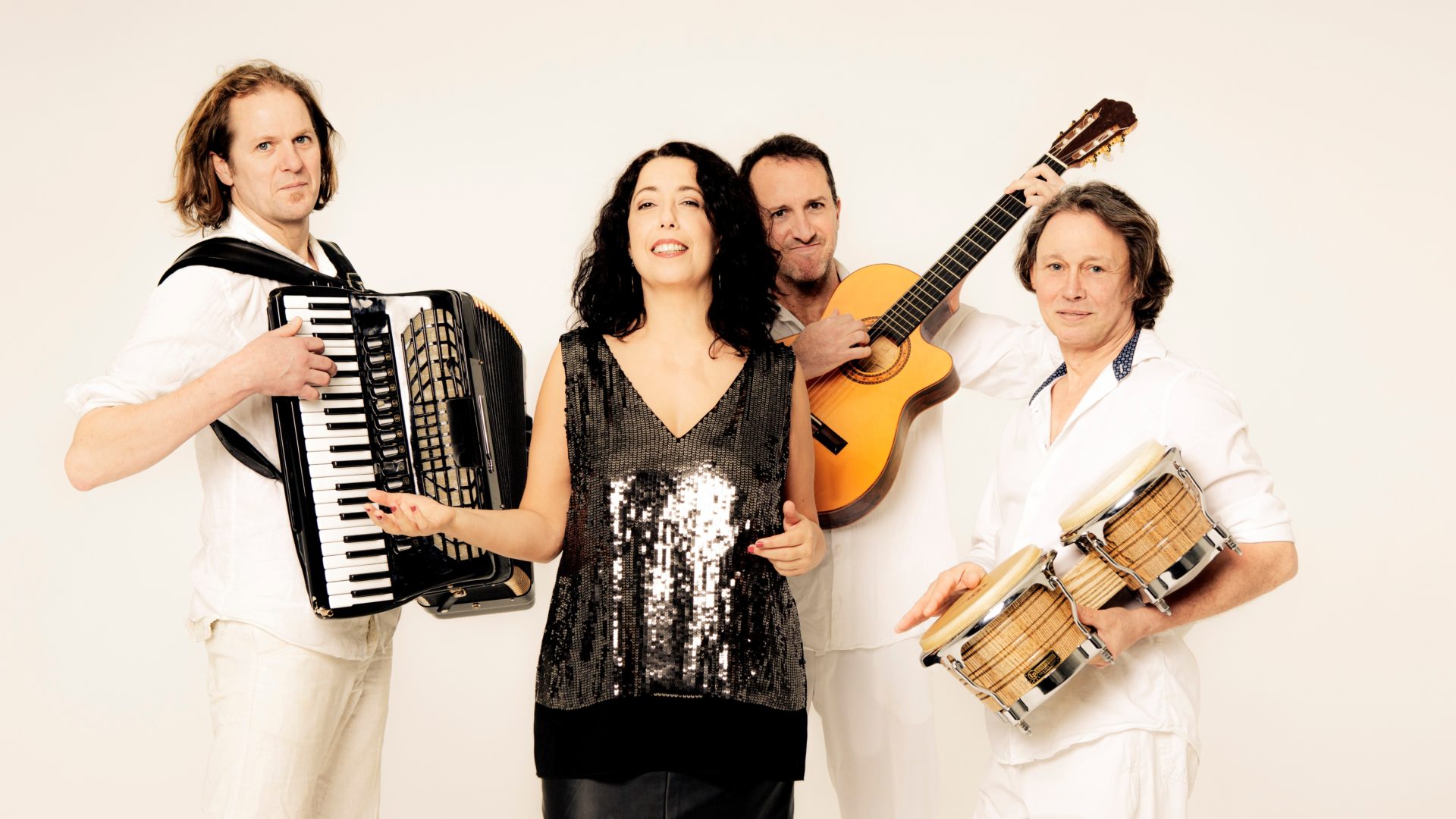 "New Album:  Melodías del Instante"
Constanza Guzmán (vocals, compositions),
Victor Da Costa (guitar, cavaquinho), Tuur Florizoone (chromatic accordion, glockenspiel), Stephan Pougin (drums)
Constanza has an impressive voice which will give you goosebumps… She walks from the low to the high notes with an ease and a disconcerting naturalness.
Coming from a Chilean family, she takes her cultural origins and mixes them with various musical influences such as jazz or Brazilian music to offer a music that makes her truly unique on the current European scene.
In her new album "melodías del instante" which will be released in February 2022, she presents original compositions that have been arranged by the accordionist Tuur Florizoone, also a member of the group.
It is a particular universe where Constanza translates her search for a woman songwriter and her militant attachment to "beauty" with themes that are dear to her such as nature, exile, the invisible, or love.
On this album, she is surrounded by renowned  musicians such as Victor da Costa on guitar and cavaquinho and Stephan Pougin on percussion. Together and each one, with their own singular musical language, form a very lively quartet where improvisation and expression are put forward in an original way.
VIDEO LINK : https://www.youtube.com/watch?v=cm_FU98S-qA
TICKET: 18€ Members – No Members 20€