Dit evenement is voorbij.
Druss Lecomte & Band
oktober 20 @ 20 h 30 min
15€ – 18€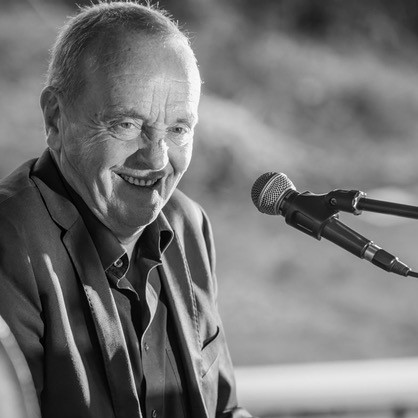 Tribute to Eroll Garner
Druss Lecomte (piano), Joe Maartense (bass),Thomas Petit (drums),
Lekan Fakeye (congas)
Druss lecomte gave his first concert at the age of seventeen in the club "l'Os à Moelle" in Brussels. It's been fifty-two years. He started with the blues and boogie style and then he came to the Jazz standard repertoire. He can play the ragtimes, the Stride piano of Fats Waller or that of James Pete Johnson. He loves Count Basie's swing playing or even playing like Oscar Peterson…but his favorite pianist is certainly Erroll Garner. I know, it's hard to believe, when you know that he twice played the first part of a Fats Domino concert in Namur and the first part of a Ray Charles concert in Liège… Druss is definitely a chameleon pianist!
Druss Lecomte recreated Erroll's quartet with Joe Maartense on bass, Thomas Petit on drums and Lekan Fakeye on congas. With his excellent musicians, he makes us relive the humorous arrangements of Erroll Garner…an often quirky right hand that must be brought back thanks to the sixteenth notes…a very swing but also sometimes very mambo left hand…and as he has including the playing of this great pianist, he makes us discover new pieces never before played in the style of Erroll Garner…
You are going to experience an excellent evening with the Druss Lecomte Jazz Quartet…
VIDEO LINK : https://www.youtube.com/watch?v=IWFBp-0MfOo
TICKET: 15€ Members – No Members 18€