DUCHESSES
10 July 2022 @ 20 h 30 min
15€ – 18€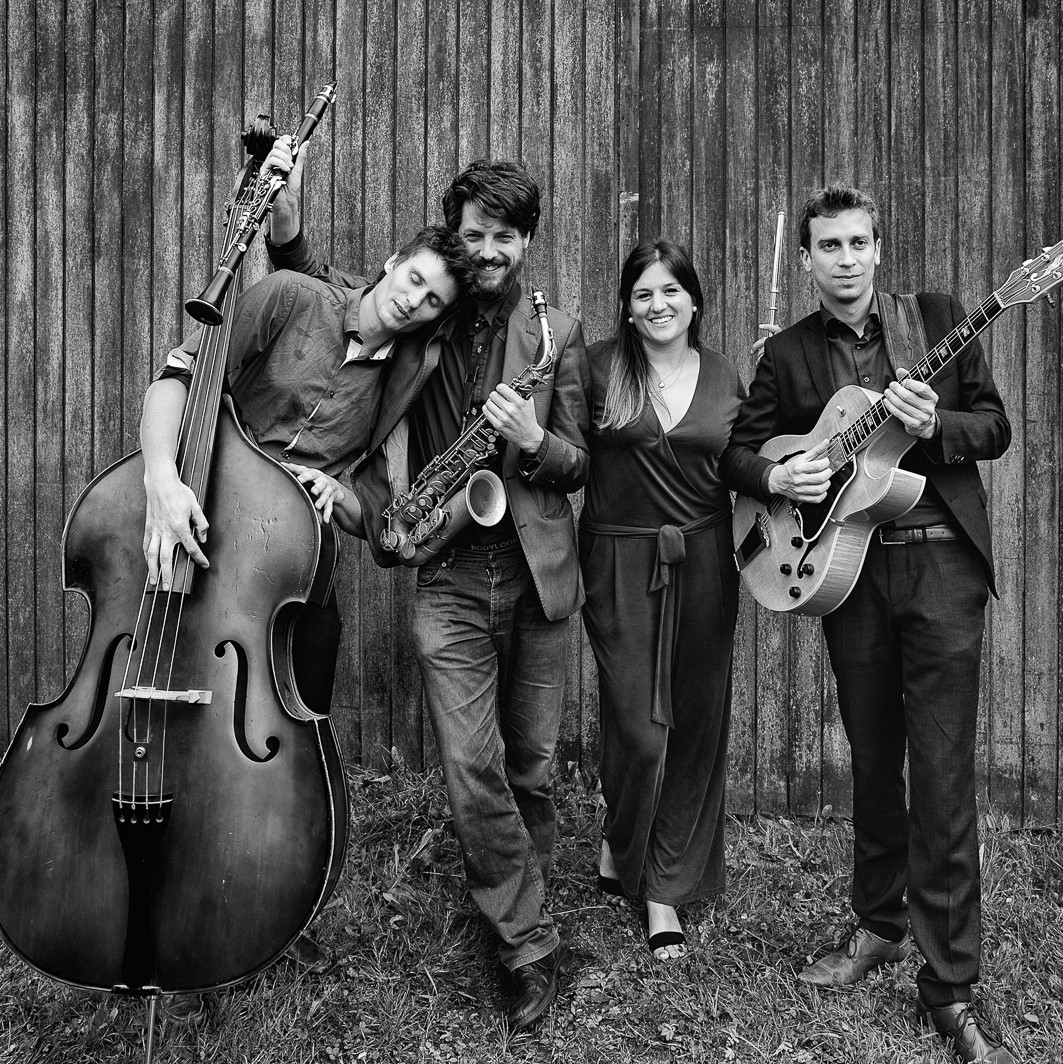 Revisited old swing tunes

Stéphanie Bertrand (vocals, flute), Antoine Lissoir (sax, clarinet),
Bastien Jeunieaux (guitar), Felix Heymans (bass), Denis Baeten (drums)
This concert is a sunny mix of positive vibes and universal feelings.
The band revisits arrangements of Mel Tormé, the Benny Goodman Orchestra and even new composers like the Hot Sugar Band. They of course have some beautiful arrangements of their own. In love with old swing tunes but also other jazz genres, they take great pleasure in making you discover less known songs.
Come for an adventure and be sure you will laugh, feel nostalgic and want to dance and sing along throughout the night!
TICKET: 15€ Members – No Members 18€