FABRICE MUKUNA AND BAND
26 May 2022 @ 20 h 30 min
15€ – 18€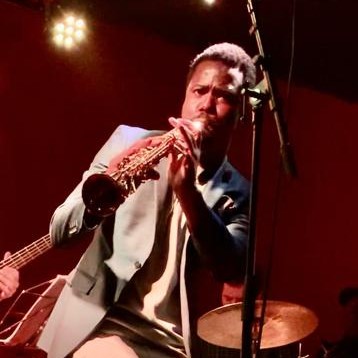 From Africa to Cuba with jazzy spices

Fabrice Mukuna (sax,vocals), Gonzalo Rodriguez (guitar),
Ben Tequi (drums), David Ramos (piano), Leonid (percussions),
Humberto Gonzalez (bass)
The music of Fabrice Mukuna evokes an almost folkloristic atmosphere that is reminiscent of his home village, its Luba-tongue and the land of Kasaï. The whole is infused with a more contemporary Western and jazz-like touch.
His band reflects the multicultural aspects of his music.
Through this compelling whole of colourful harmonies and powerful Afro Latino rhythmic cadenses, interaction with the public is also generously nourished and emphasized. A superb voyage ahead!
TICKET: 15€ Members – No Members 18€