Dit evenement is voorbij.
Fabrizio Graceffa Quartet "Gardens"
9 juni 2022 @ 20 h 30 min
15€ – 18€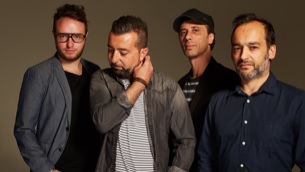 Fabrizio Graceffa (guitars, compositions), Igor Gehenot (piano),
Jacques Pili (bass), Adrien Verderame (drums)
Gardens is the third album produced and directed by guitarist Fabrizio Graceffa. Fabrizio returns with a more refined album and returns to a more classical quartet, double bass, guitar, piano and drums. Fabrizio's music makes us travel through the clean atmospheres that can be found on the U-Turn album but this time with a significantly different color supported by the arrival in the group of the Belgian pianist already well known by the Belgian and international scene Igor Gehenot.
TICKET: 15€ Members – No Members 18€