Dit evenement is voorbij.
Kings of swing
10 juni 2022 @ 20 h 30 min
18€ – 20€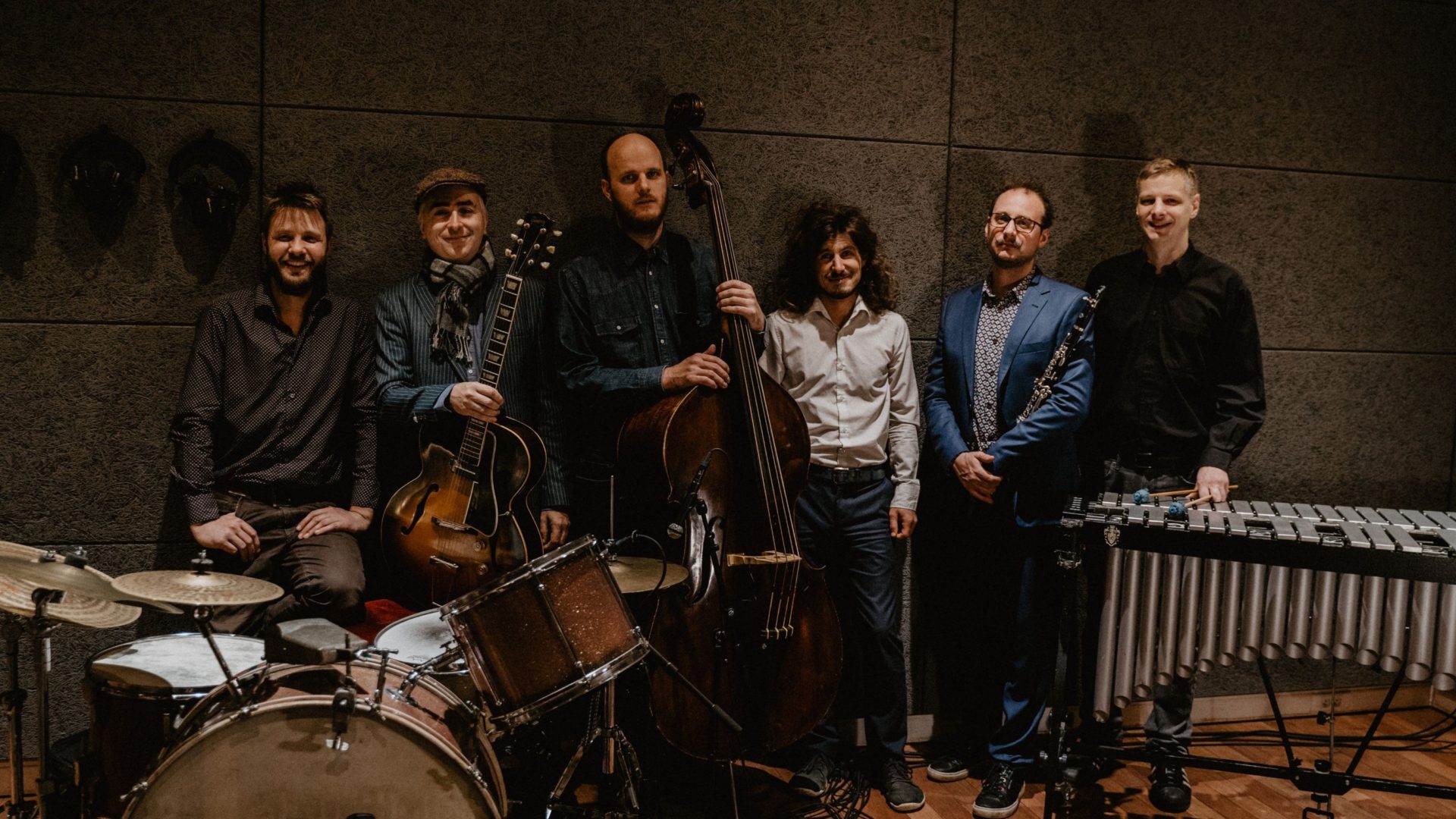 New Orleans Music
Martin Mereau (vibraphone), Renaud Crols (piano), Benjamin Clément (guitar),
Laurent Vigneron (drums), Max Malkomes (bass), Jf Foliez (clarinet, sax)
King of swing is a  musical formation composed by six talented musicians.
Their commun passion for new orleans music reunite them together to create the same formation as the the one of benny goodman. A night of inspiration and energy will be at the rendez vous!
Let your sences be guided trought the magic of Kings of Swing .
VIDEO LINK: https://youtu.be/T7RnpO_xpXo

TICKET: 18€ Members – No Members 20€