Dit evenement is voorbij.
MASSIMO FORMICA TRANS/FUZION BAND
juni 16 @ 20 h 30 min
15€ – 18€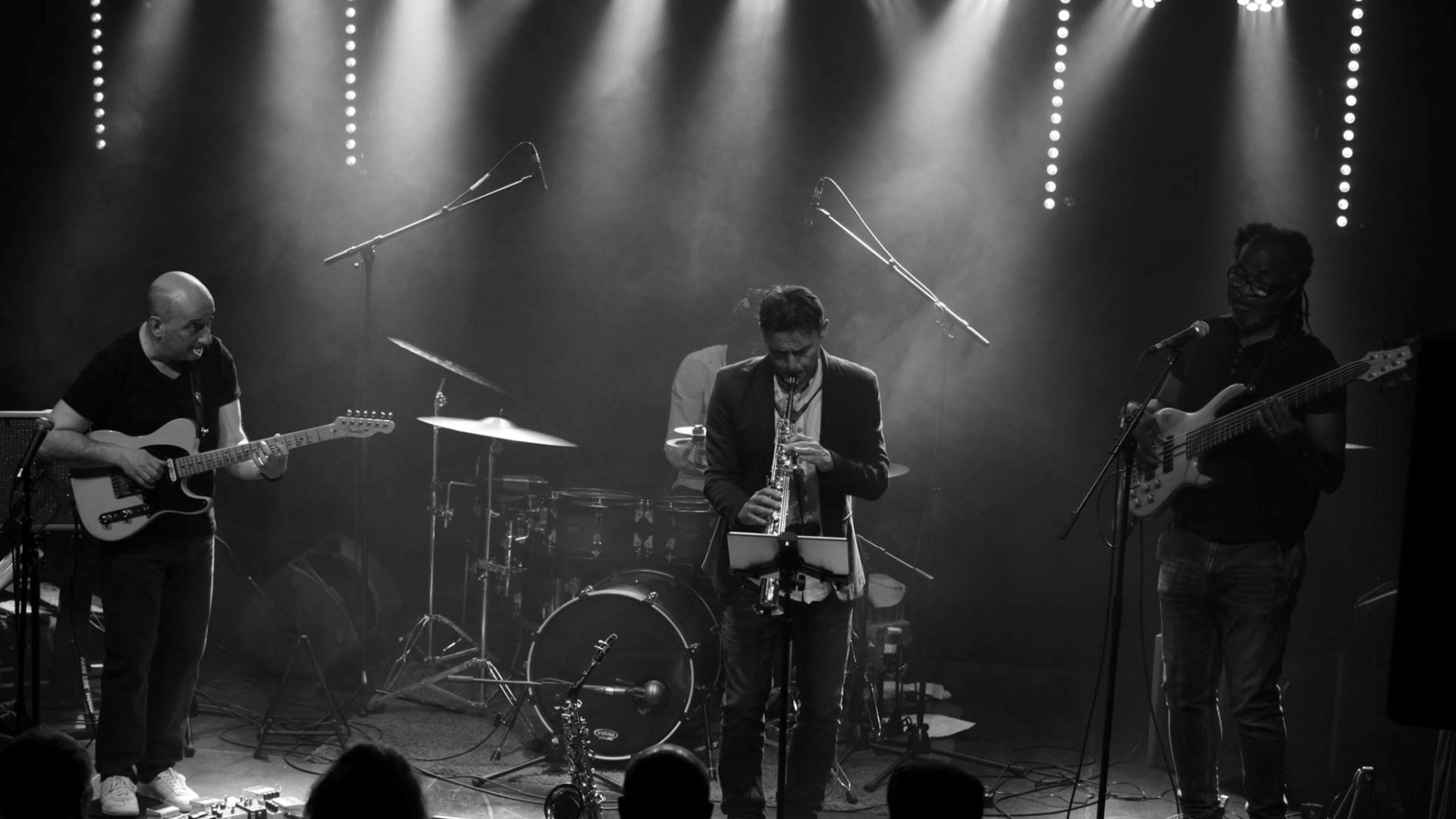 Massimo Formica (guitar), René Zaprzelka (sax), René Calvin (bass),
Marcus Weymaere (drums)
The group formed on the initiative of Massimo Formica gathered around this one: René Calvin on bass, René Zaprzalka on saxophone and Marcus Weymare on drums. These musicians, from different backgrounds, dialogue with talents for the sole pleasure of our ears. What emerges is a real musical crossbreeding which has as its backdrop a friendship shared on stage with the public. The repertoire is made up in particular of original compositions which are sometimes intimate fires that crackle and tickle your hearing, sometimes fires that set the audience on fire. TRANS/FUZION also reappropriates with the impertinence of the pieces of Mike Stern, Jhon Scofield, Chick Corea, thereby proving that interpretation and improvisation are only two complementary approaches to music.
TICKET: 15€ Members – No Members 18€