MERETRIO
3 April 2022 @ 20 h 30 min
15€ – 18€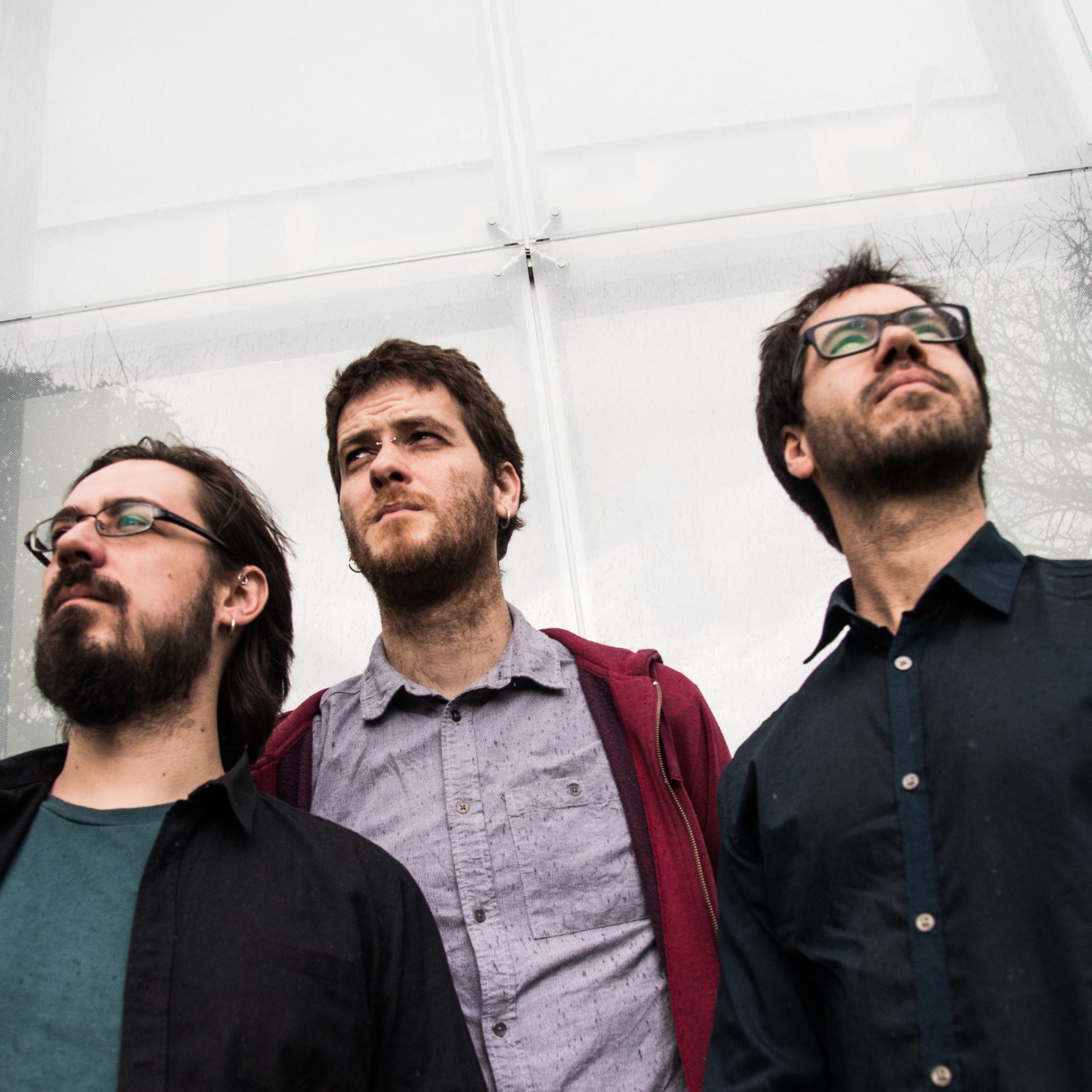 Brazilian Music
Emiliano Sampaio (guitar, trombone), Luis Oliveira (drums),
Gustavo Boni (bass)
Meretrio is a rare example of a real band! It is active since 2004 and fascinates by its continuous search for new musical paths, having already released eight very distinct albums that explore the musical connection between these three Brazilian musicians.
In 2016 the Meretrio released "Óbvio" and received a four-star review from Downbeat Magazine and in 2019 the trio released two albums: "Passagem" featuring Heinrich von Kalnein on saxophone and flute, and the double album "Music for Small and Large Ensembles".
Since 2016, the mixes the Brazilian music world, European classical music and American jazz. The band leader and composer Emiliano Sampaio virtuously switches between trombone and guitar, sometimes back and forth within the songs, experimenting with loops and digital effects, superimposing sounds and creating unexpected colours.
The latest albums received great reviews and were named "Best Albums of the Year 2017" by Downbeat Magazine. Recently in 2021, Meretrio released a new album entirely dedicated to Brazilian music and focused on the genre "Choro",
a style that originated in Brazil in the 19th century and can be considered the first urban music in Brazil. This record was also nominated for the deutschen Schallplattenkritik and received great reviews from the media.
VIDEO LINK:https://youtu.be/qj0drE54KQw?t=46
TICKET: 15€ Members – No Members  18€