Dit evenement is voorbij.
MICHAEL VAREKAMP & LOUIS ARMSTRONG CELEBRATION BAND
11 juni 2022 @ 20 h 30 min
18€ – 20€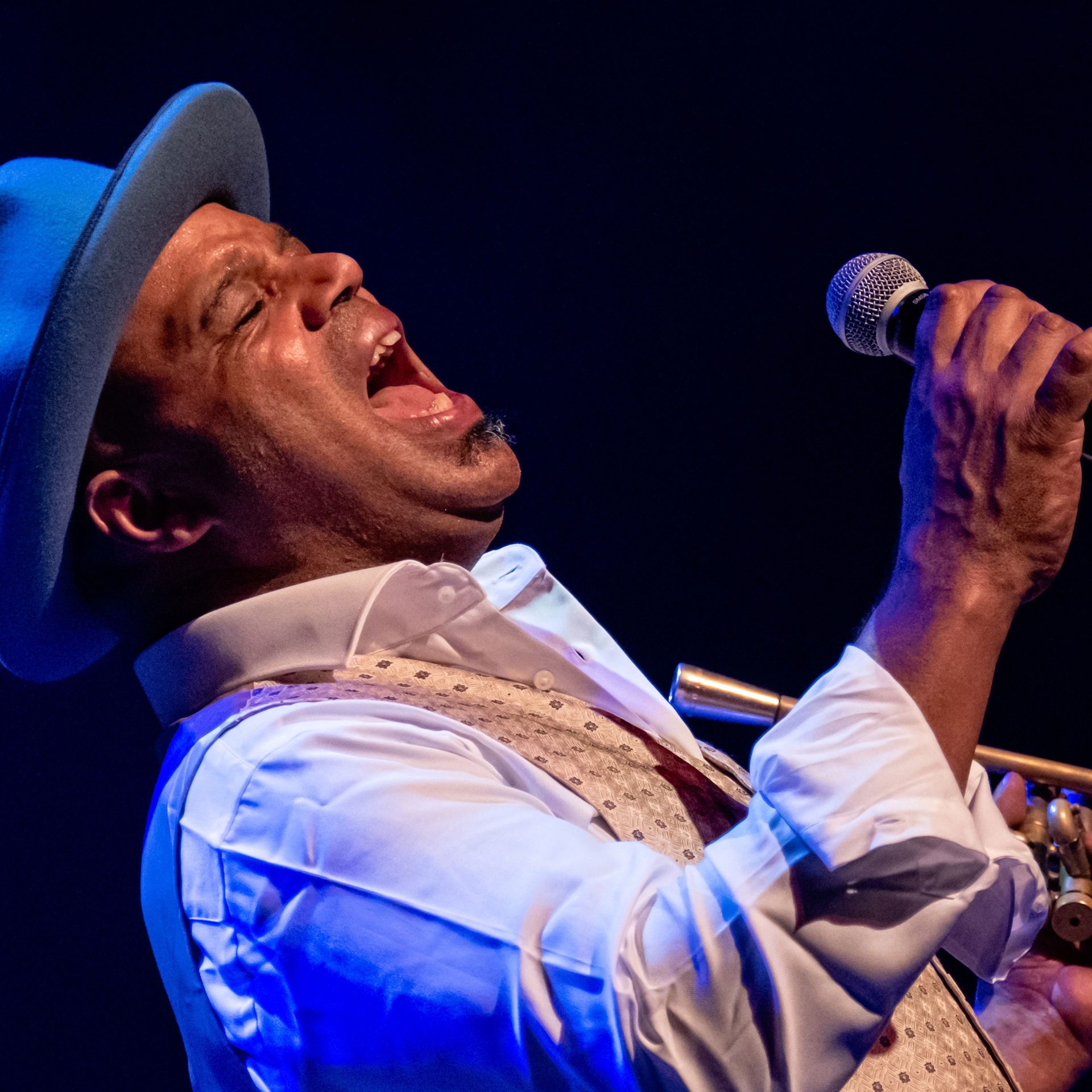 Michael Varekamp (trumpet, vocals), Peter Verhas (clarinet),
Jasper Soffers (piano), Harry Emmery (bass), Erik Kooger (drums)
Frontman Michael Varekamp is ten years when he picks up the trumpet and start living his dream to follow Louis' footsteps. Ten years later he performs all over the world with the Dutch Swing College Band and works furthermore  Kenny Ball, Scott Hamilton and Branford Marsalis a.o.  The other virtuoso bandmembers such as masterpianist Harry Kanters and legendary bassplayer Harry Emmery worked with great musicians such as Chet Baker, Leroy Jones and Don Vappie to name a few. Clarinet and sax player Peter Verhas is one of the keyfigures in the Belgian jazzscene and drummer Erik Kooger is probably the most spectecular Dutch drummer at this moment. This relatively new group belongs to the top of the international jazzscene. With this band, a dream comes true. The setlist is inspired by the popular and artistic highlights of Louis' long career and is played with exiting spirit without any attempt of imitation.
TICKET: 18€ Members – No Members 20€