MILAN VERBIST Trio
20 February 2022 @ 20 h 30 min
15€ – 18€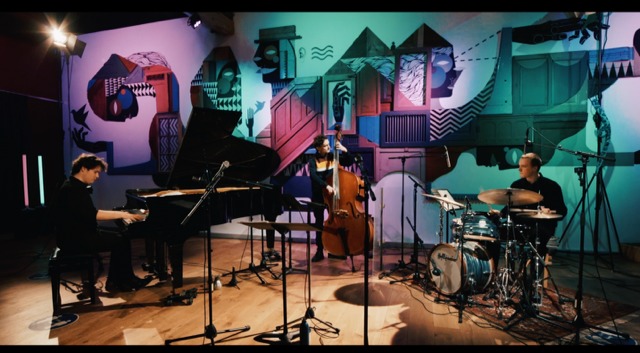 MILAN VERBIST Trio
Energic Swinging Trio
Milan Verbist (piano), Jef Manderveld (bass), Simon Van Brandt (drums)
The Milan Verbist Trio consists of three young musicians from Antwerp: Milan Verbist (piano), Jef Manderveld (double bass) and Simon Van Brandt (drums). They first met in 2015 at De Kunsthumaniora art school in Antwerp, and they started to play together. Currently, they all study at the Royal Conservatory in Antwerp.
They play concerts in trio, but they are also the rhythm section of the Blue Bop Quintet and play with other soloists.
They regularly play concerts in bars and clubs in and around Antwerp, and they also had the opportunity to play at bigger events: Klara in de Singel and Jammin' Festival in Rome. Jef, Simon and Milan are also frequently asked by other musicians as sidemen for occasional and fixed bands.
Their repertoire consists of jazz standards, hard bop songs and some original songs by the different band members.
A swingin' trio with a lot of energy!
VIDEO LINK:https://youtu.be/xOLctE2pzCU
TICKET: 15€ Members – No Members 18€