NaPraça
4 September 2022 @ 20 h 30 min
15€ – 18€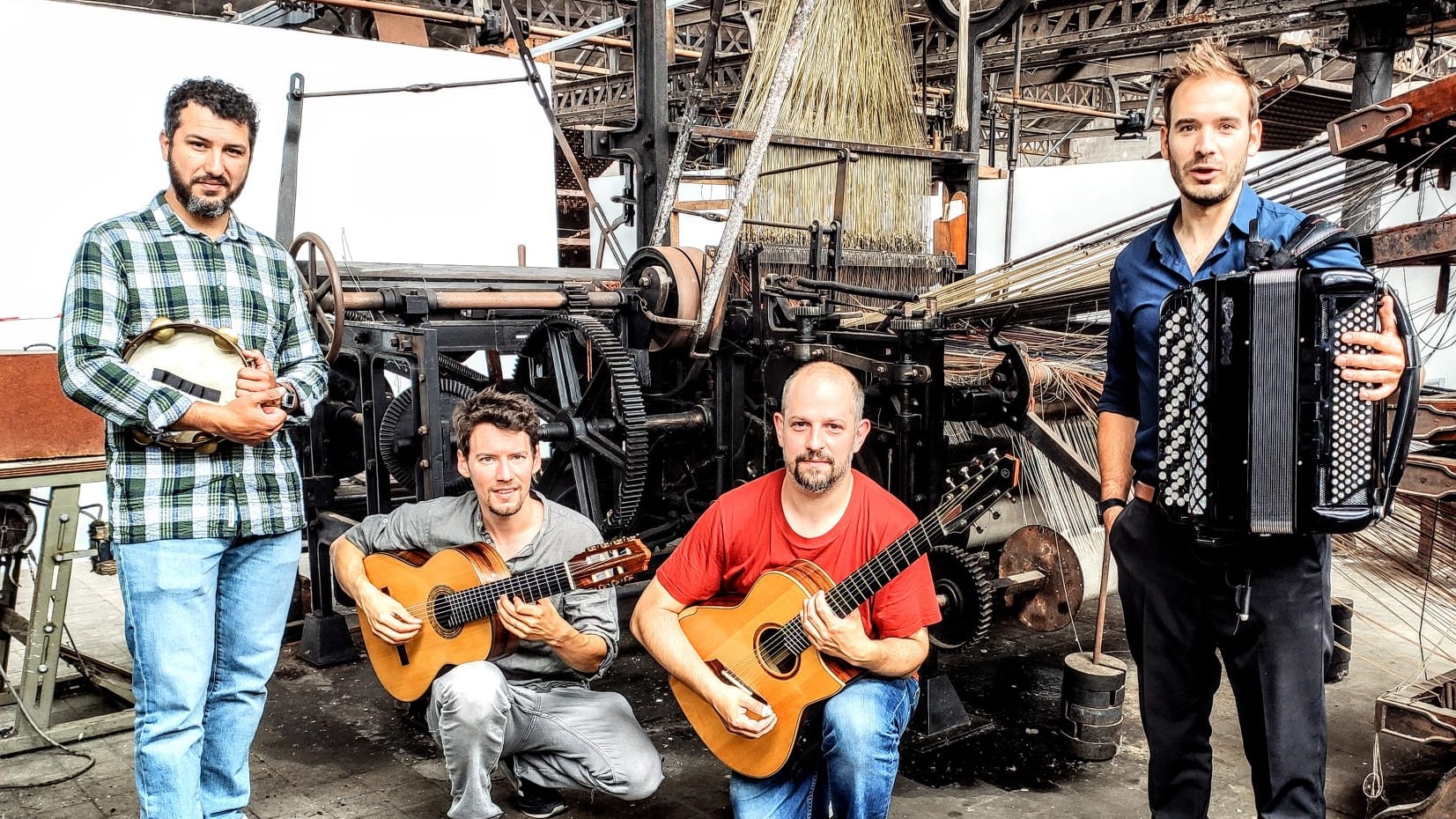 Tribute to Jacob do Bandolim – Brazilian Music
Thibault Dille (accordion, mellotone), Marcos Della Rocha (percussion),
Benoit Minon (guitar), Pierre Gillet (guitar)
NaPraça is a quartet of instrumental Brazilian music specialized in choro.
Jacob do Bandolim (1918-1969) was a brilliant composer and mandolinist from Rio De Janeiro. He wrote more than hundreds of choros that are still played today and are part of the common Brazilian repertoire. Considered as a perfectionist, he required a very high level of commitment and virtuosity from his musicians. Many of his tunes are reminiscent of the bebop era while preserving at the same time the choro tradition and instrumentation.
NaPraça will interpret an excerpt of his tunes mixing virtuosity, tradition and modern improvisation.
VIDEO LINK: https://www.youtube.com/watch?v=BJ_NVudK9lI
TICKET: 15€ Members – No Members 18€