New project : KAIS FRIHAT QUARTET
1 March 2022 @ 20 h 30 min
Free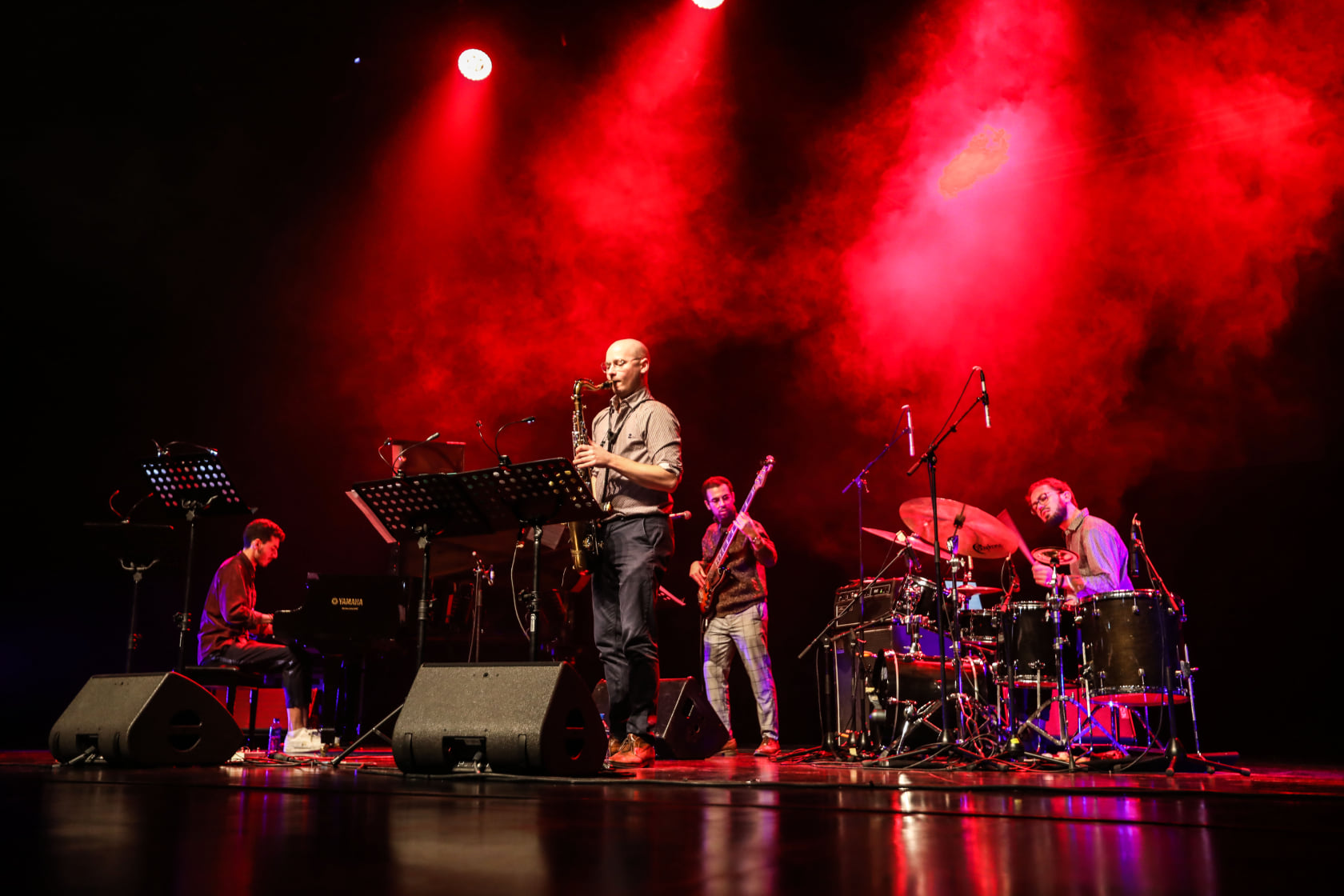 Followed by JAZZ JAM SESSION
Matthieu Ablain (sax), Wajdi Riahi (piano), Kais Frihat (bass & compositions),
Pierre Hurty (drums)
After a collaboration with several Tunisian and International projects, Kais Frihat decided to make his own composition project that reflects his great background in north African and oriental music as well as his expertise in modern occidental music such as Jazz.
This cultural awareness allowed delivering the project called Identity, an event that took place after the fruitful encounter between promising young musicians. The project reflects an interbreeding between different styles with a special vision of modernization.
Kais Frihat will be presenting his Original compositions as well as revisiting themes of Tunisian musical Heritage. A Must!
VIDEO LINK : https://www.youtube.com/watch?v=pdhndqU_qBA