NEW PROJECT : MATTEO DI LEONARDO NEW TRIO
8 February 2022 @ 20 h 30 min
Free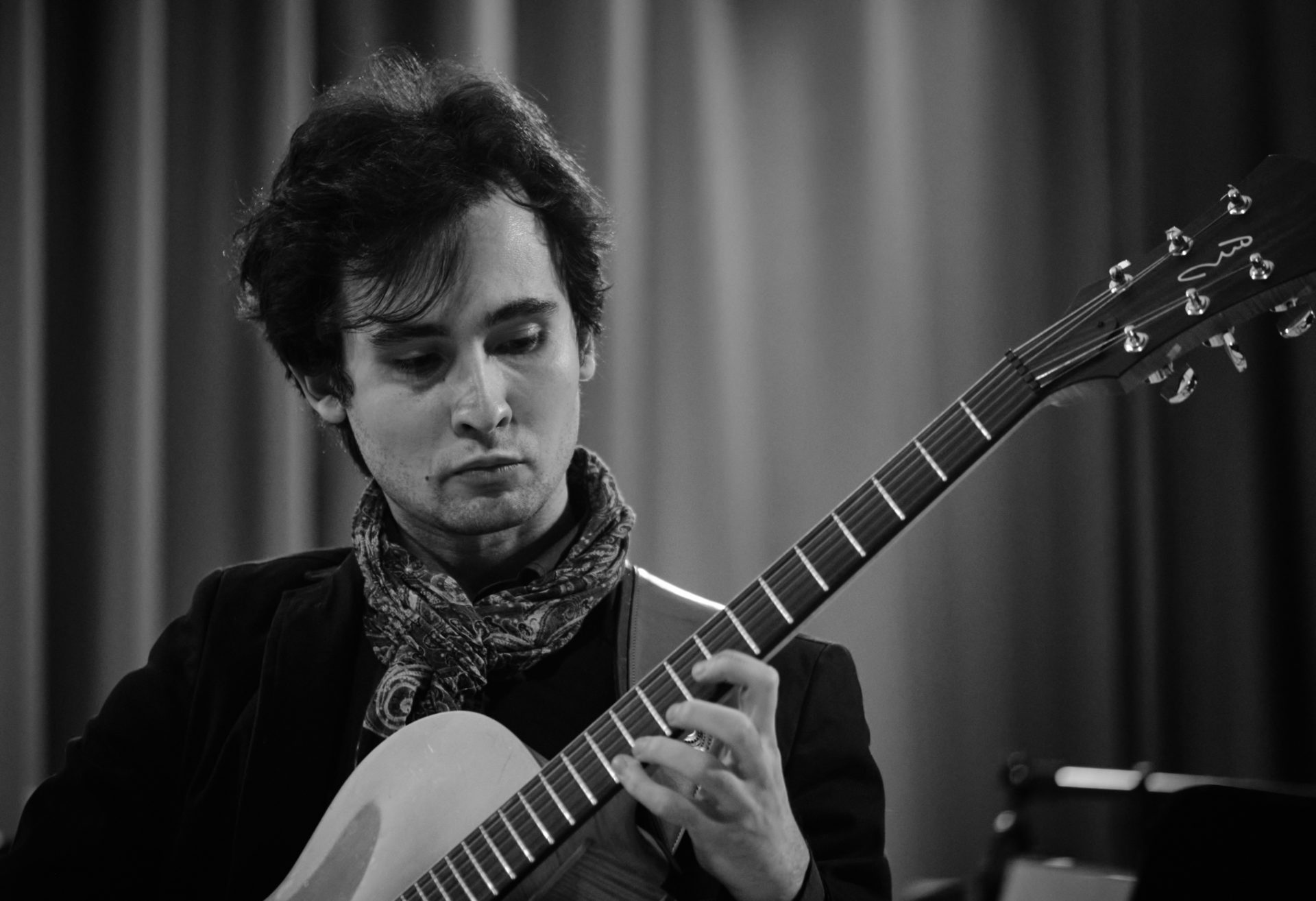 New project : MATTEO DI LEONARDO new trio 8.30pm
Followed by our JAZZ JAM SESSION 9.30pm
Matteo DI Leonardo (guitar), Emanuel Van Mieghem (bass),
Umberto Odone (drums)
Guitarist and composer Matteo Di Leonardo presents some new music in trio inspired by contemporary jazz musicians like Shai Maestro, Jakob Bro and Thomas Strønen. The trio proposes a sound journey mixing the sonorities of these inspiring artists with the original compositions through the use of strong melodic lines surrounded by wide harmonious landscapes.
Let yourself go in this deep musical journey !
FREE ENTRANCE
Join us and set the stage on fire!