Dit evenement is voorbij.
New project : MOSAE
22 november 2022 @ 20 h 30 min
Gratis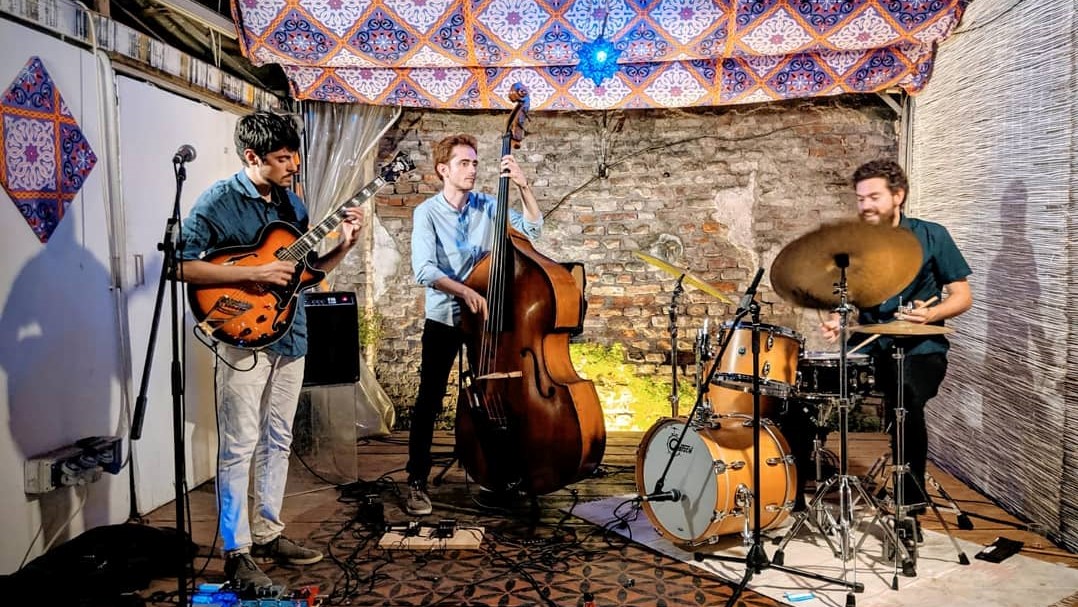 Followed by our Jazz Jam Session 
Mattia Romano (guitar), John de Martino (bass), Umberto (drums)
Mosae is a Jazz, Rock, Ambient trio born in 2017 in Maastricht (Netherlands) by three Italian musicians who met there for study. The music is a tribute to their friendship, to the music that flows naturally and to the river Meuse which flows through the Netherlands and Belgium, as well as the city of Maastricht. Their main work is the "Mosae Suite", a musical session consisting of several pieces dedicated to the river and the nature that surrounds it. The Mosae Suite aims to create a dream narrative around the banks of this river, whose landscapes and colors inspired the group in the compositional act. Despite the calmness brought by nature and the docile flow of river waters, reproduced in the more ambient sounds of the band, a contrast with a very rhythmic connotation makes room in the music, giving the overall sound also a certain solidity. The music is also permeated by sounds ranging from jazz, from which the musicians draw heavily in their stylistic approach, to progressive rock, a fundamental and never set aside part of the group's adolescent listening.
VIDEO LINK : https://www.youtube.com/watch?v=wrLPBNTfm60&t=4754s
FREE ENTRANCE