New project : Raphaël Aurand SEPTET!
19 April 2022 @ 20 h 30 min
Free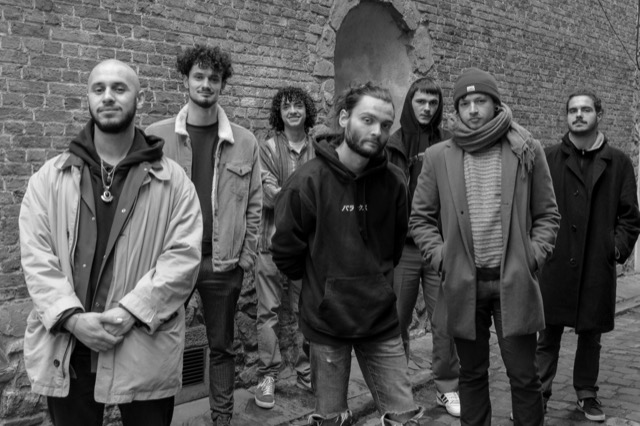 Followed by our Jazz Jam Session
 Maxime Dereux (sax), Pierre Girard (sax), Marius Rabbe (trombone),
Samuel André (trumpet), Maël Mercier (piano), Robin Couderc (bass),
Raphaël Aurand (drums, compositions)
Raphaël Aurand is a young full of energy drummer, newly arrived in Brussels after he graduated in Lyon National Conservatory, where he played a lot as a sideman and bandleader.
Now settled in Brussels, Raphaël decides to start a new project based on a new style of writing, a medium jazz ensemble. Alongside with his peers, he plays a energetic, fresh, bold and organic music. Inspired by the modern artists such as Gerald Clayton, Lucas Pino, Miho Azama, the music is also inspired by great arrangers such as Gil Evans, Kenny Wheeler and Bob Brookmeyer.
If you're looking for fresh mix of written and improvised music, this septet is what you need !
Come hear the new generation of dedicated musicians playing today's music with the love and spirit of the old masters's music.