Dit evenement is voorbij.
ORCHESTRA ITALIANA BRUXELLES
29 april 2022 @ 20 h 30 min
18€ – 20€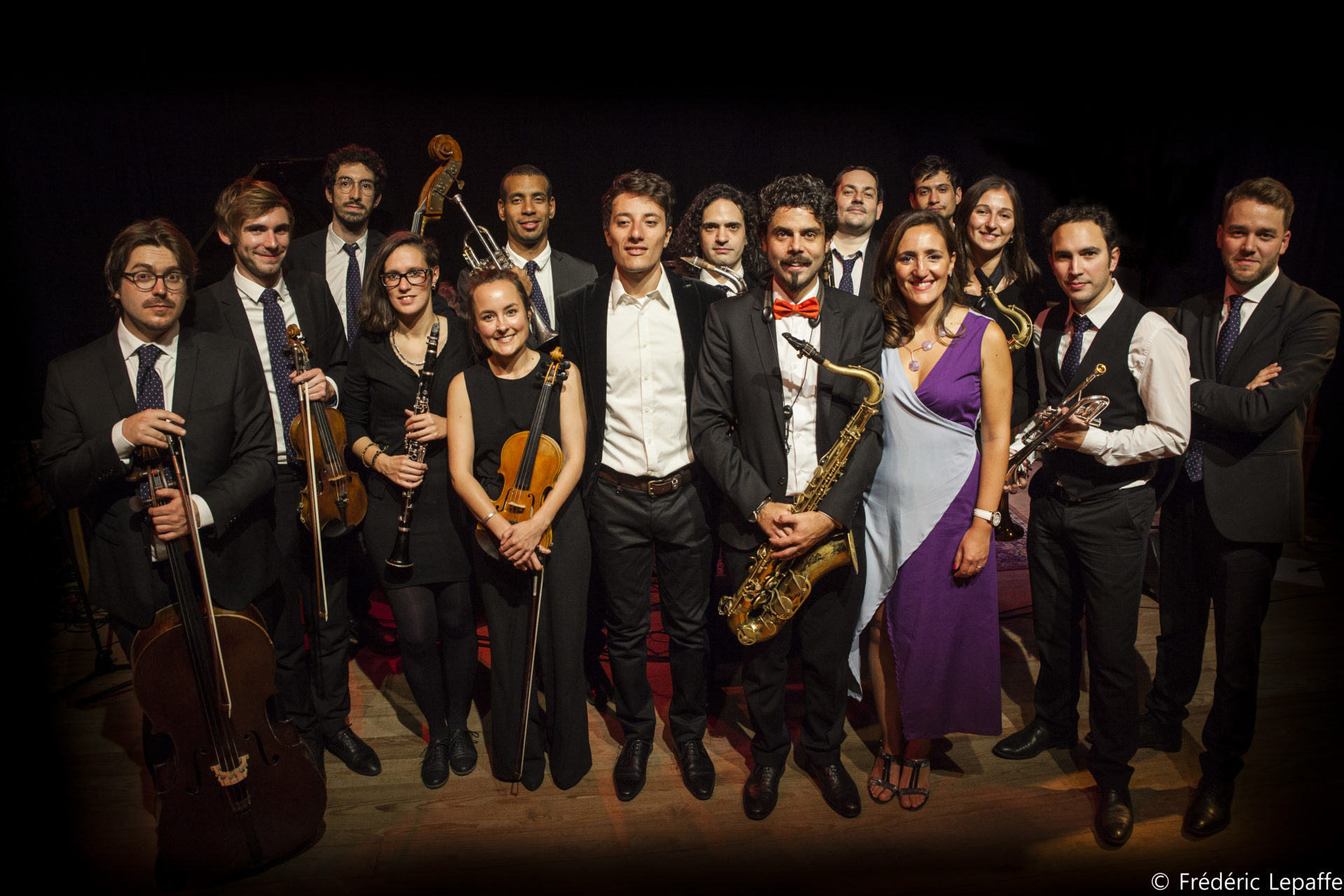 The Golden Era of Italia
Angelo Gregorio (sax, arrangement), Flavio Spampinato (vocals),
Carla Piombino (vocals), Fanny Perche (sax), Elias Schiva (sax),
Ashley Marques (Cl), Ruben Hernandez (trumpetp),
Nico Sanchez (trumpet), Julien Gillaux (trombone), Fabrizio Pucci (trombone), Francesco Marchetti(bass), Lucas Vanderputten (drums), Julien Gillain (piano), Pierre Sutra (cello), Dahud Le Meur (violin)
The Orchestra Italiana Bruxelles (OIB) is the Italian Jazz Big Band of Brussels founded in 2013 from the idea of the Maestro Angelo Gregorio. The heart and core of OIB's repertoire is the passion of the Maestro (who is also the arranger and the conductor of the orchestra) for this historical moment of the Italian Music that he calls "Golden Era". This period goes from 1930 until 1970 and represents one of the most productive moment for "Il Bel Paese" in terms of songs and beautiful melodies that will become well known all over the world. It's about songs such as Nel blu dipinto di blu, Parole Parole, Buonasera Signorina, Estate, Voglio Vivere Cosi and many others.
Another significant aspect that makes our repertoire very interesting and in tune with the times is the fact that the Orchestra is composed not only of Italians but also of musicians of other nationalities such as French, Belgian, Portuguese and Uruguayan. This multicultural environment enriches the entire OIB's repertoire by introducing a new key that is poured into the solos of every single musician and again in the whole orchestra that through the music and the cultural differences of its performers succeeds in creating the union in diversity.
VIDEO LINK: https://www.facebook.com/watch/?v=756086297908839
TICKET: 18€ Members – No Members  20€