Old Style New Orleans Music
9 décembre 2022 @ 20 h 30 min
€18 à €20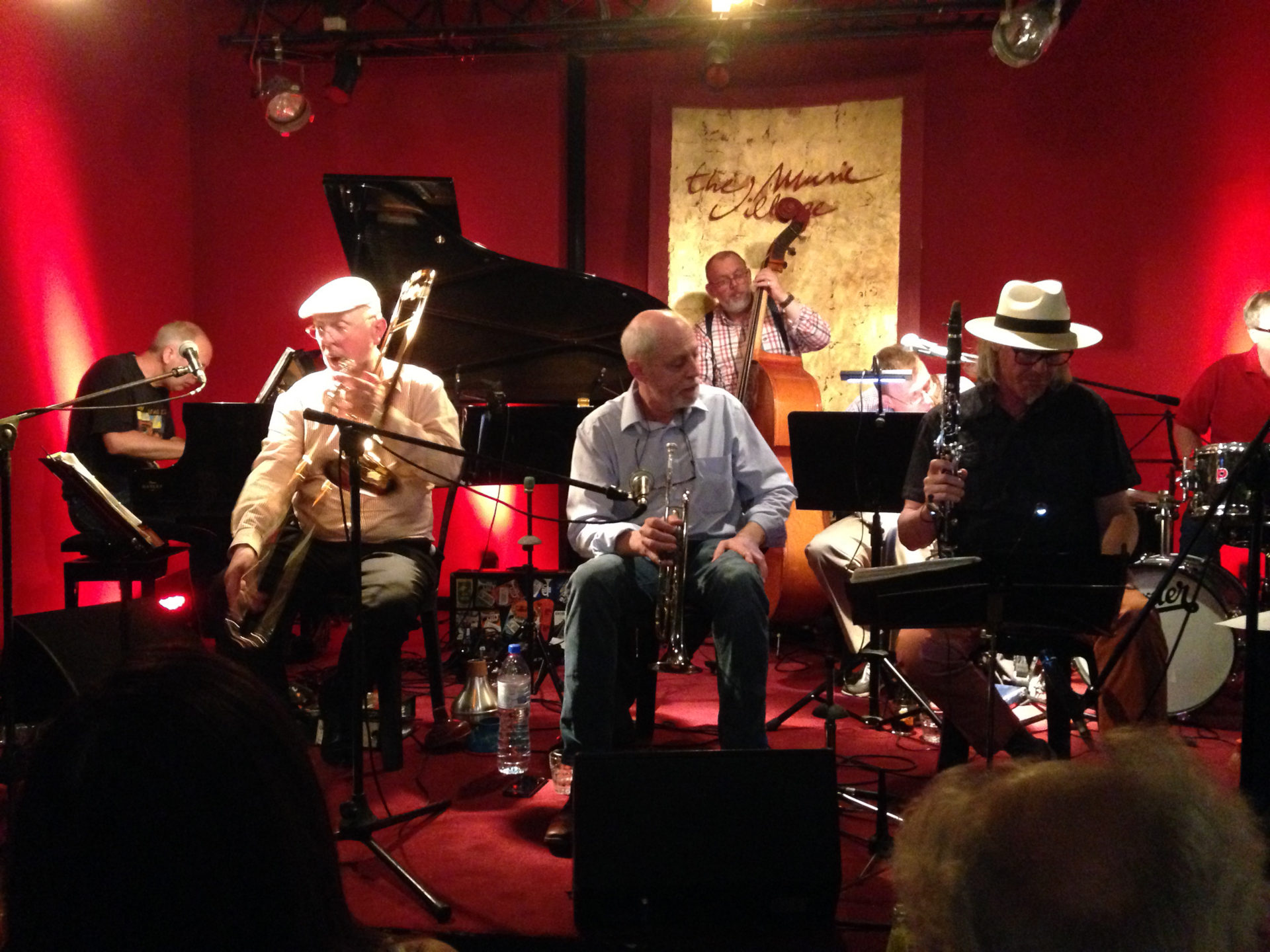 The Mardi Gras Jazzband 
The Mardi Gras Jazzband is since 1983 an established name in jazzclubs and festivals in Belgium and perhaps even more in the Netherlands.
« Old Style » has been the motto all the time, in which long forgotten songs and surprising themes prevail.
This shows that « New Orleans jazz » is so much more than the playing style of black musicians who visited our regions in the sixties and seventies.
Their favourite repertoire dates from the « Roaring Twenties ».
The Mardi Gras Jazzband has been around for over 39 years and still hosts three founding members: of course « Papa » Paul Callebaut (leader, vocals and trombone), Wim « Dix » Decommer (piano) and Paul « Speedy » De Bock (bass).
We also have Michel Simons (trumpet), Jan « Magic » Coppieters (clarinet), Marnix De Boom (drums) and the Swedish banjo player Mattias « Fidgety » Hallin.
VIDEO LINK: https://player.vimeo.com/video/183203338
TICKET: 18€ Members – No Members 20€