Dit evenement is voorbij.
Steps Tribe
5 maart 2022 @ 20 h 30 min
18€ – 20€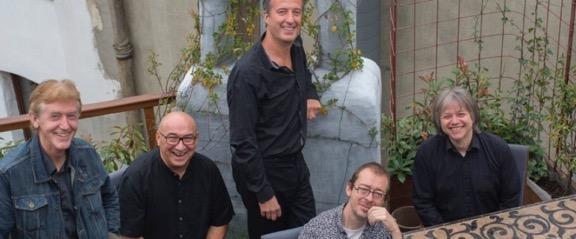 Bart Quartier (vibraphone), Fabrice Alleman (sax), Ivan Paduart (piano),
Theo De Jong (bass), Bruno Castellucci (drums)
Forty-two years ago, Mike Mainieri, Michael Brecker, Don Grolnick, Eddie Gomez and Peter Erskine began an anthological adventure whose discography changed the history of jazz-fusion: Steps Ahead. Through the marriage of vibraphone/piano/saxophone, an unparalleled rhythmic complicity and a resolutely lyrical writing, these precursors laid the foundations of a genre that met with many adepts during the following three decades.
Today, five Belgian jazzmen of international reputation have decided to pay tribute to them. Each of them has had an impressive career, playing at the biggest festivals as a leader or with artists such as Toots Thielemans, Tom Harrell, Chaka Khan, Manu Katché, Claude Nougaro, Richard Galliano or Joe Lovano… All in love with the mythical quintet, they revisit it with an intact freshness!
TICKET: 18€ Members – No Members 20€