SWINGMASTERS & WONDERFUL GUESTS
1 July 2022 @ 20 h 30 min
18€ – 20€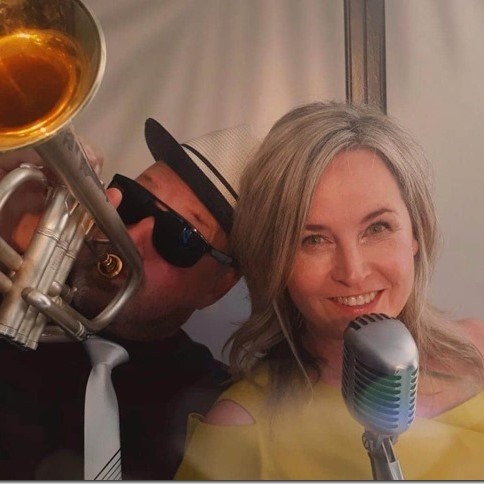 Entertainment in pure Las Vegas style
Elaine McKeown (vocals), Jan Wouters (vocals & trumpet),
Peter Verhas (sax),Stijn Wauters (piano), Rob Hardy (drums),
Stefan Willems (bass)
Swingmasters presents a programme of 100% guaranteed joyful music from Vera Lynn, Benny Goodman, Louis Prima, Dean Martin and many others. Brought to you by Jan Wouters, Elaine McKeown and  Swingmasters in the Las Vegas style of pure entertainment, happiness is the keyword throughout the show !
The band is leaving next week  for the famous Davos Sound Good jazzfestival and present in the Music Village the program they will bring over there
Elaine, Jan and the band's "cotton club" sound is dedicated to the eternal miracle that is 'swing'.  Treat yourself to a charming, classy evening in the presence of great jazz legends. As regular guests at the Music Village, the standing ovations are always well deserved!
TICKET: 20€ Members – No Members 22€