Dit evenement is voorbij.
THE BRUSSELS TROMBONE SUMMIT
13 februari 2022 @ 20 h 30 min
Gratis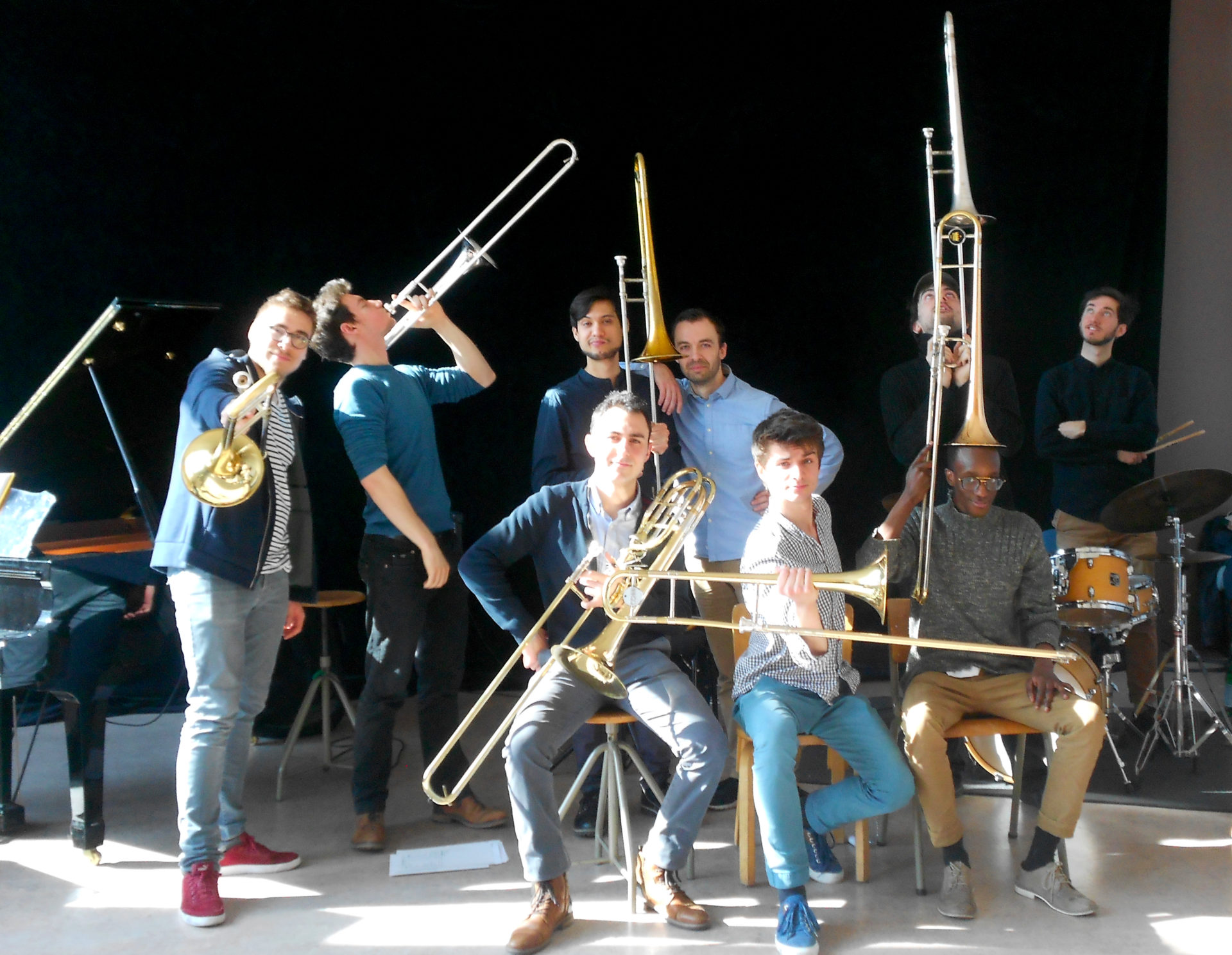 THE BRUSSELS TROMBONE SUMMIT
Concept of lottery
Antoine Delbaere, Alice Riberolles-Rivière, Hugo Dudziak, Zaccharie Kropp,
Phil Abraham (trombones), Xavier Roesch (piano),
Everton Rodriguez de Souza (bass), Gaspard Loncke (drums)
The Brussels Trombone Summit comes back to the Village with this fantastic concept of lottery. The public will choose the number of musicians playing each tune but also exactly the names of them.
This amazing event had already been a big success at the M.V. Be ready for the 2nd adventure !