Dit evenement is voorbij.
THE GREAT MEETING
maart 20 @ 20 h 30 min
15€ – 18€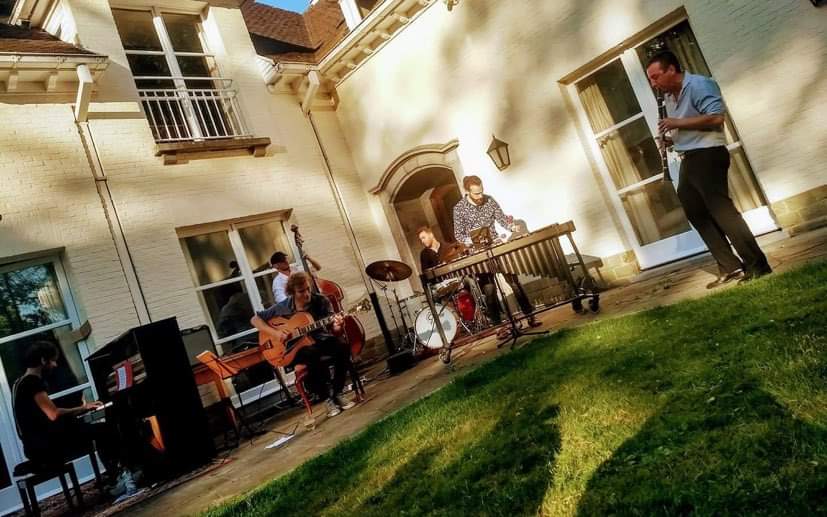 Guillaume Gillain (guitar), Martin Bolton (clarinet),
Sebastien Peeters (vibraphone), Julien Gillain (piano),
Andrew Bolton (bass), Tom Lambrecht (drums)
At the end of the 1930s, Benny Goodman met Charlie Christian and Lionel Hampton and formed a sextet that would go down in music history. Today, almost a century later, we invite you to relive this extraordinary musical experience. Their one and only mission is to make you dance.
TICKET: 15€ Members – No Members 18€