Dit evenement is voorbij.
THE MJQ PROJECT
28 januari 2022 @ 20 h 30 min
18€ – 20€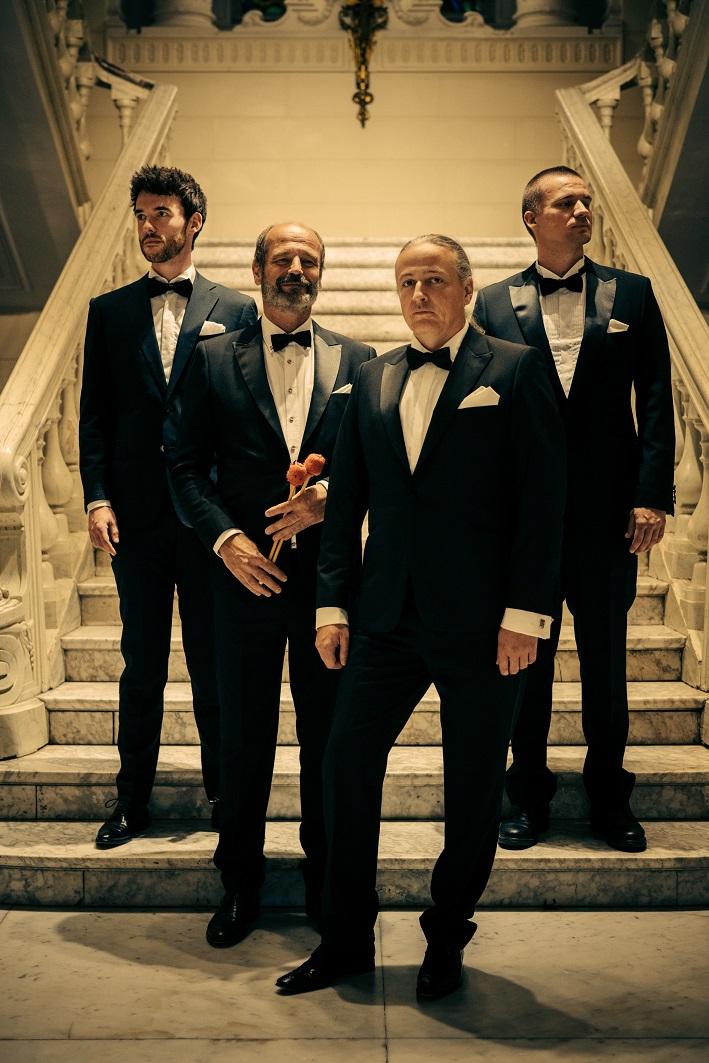 THE MJQ PROJECT
The Modern Jazz Quartet
Andres Liefsoens (vibes), Arne Van Coillie (piano), Cyrille Obermüller (bass),
Gert-Jan Dreessen (drums)
The MJQ Project plays the music of the Modern Jazz Quartet: subtle, but hard swinging chamber music jazz… The original arrangements by pianist John Lewis were carefully transcribed and are of course completed with new, original solos. The refined interplay that was so typical of the original Modern Jazz Quartet, founded around 1950, is accurately interpreted by Andres Liefsoens and Arne Van Coillie, who have been performing this music since 1999. The rhythm tandem of Cyrille Obermüller and Gert-Jan Dreessen is brand new!
VIDEO LINK: https://www.youtube.com/watch?v=XhQUx4bCmDg