Dit evenement is voorbij.
Nicolas Loozen Septet
7 januari 2022 @ 20 h 30 min
18€ – 20€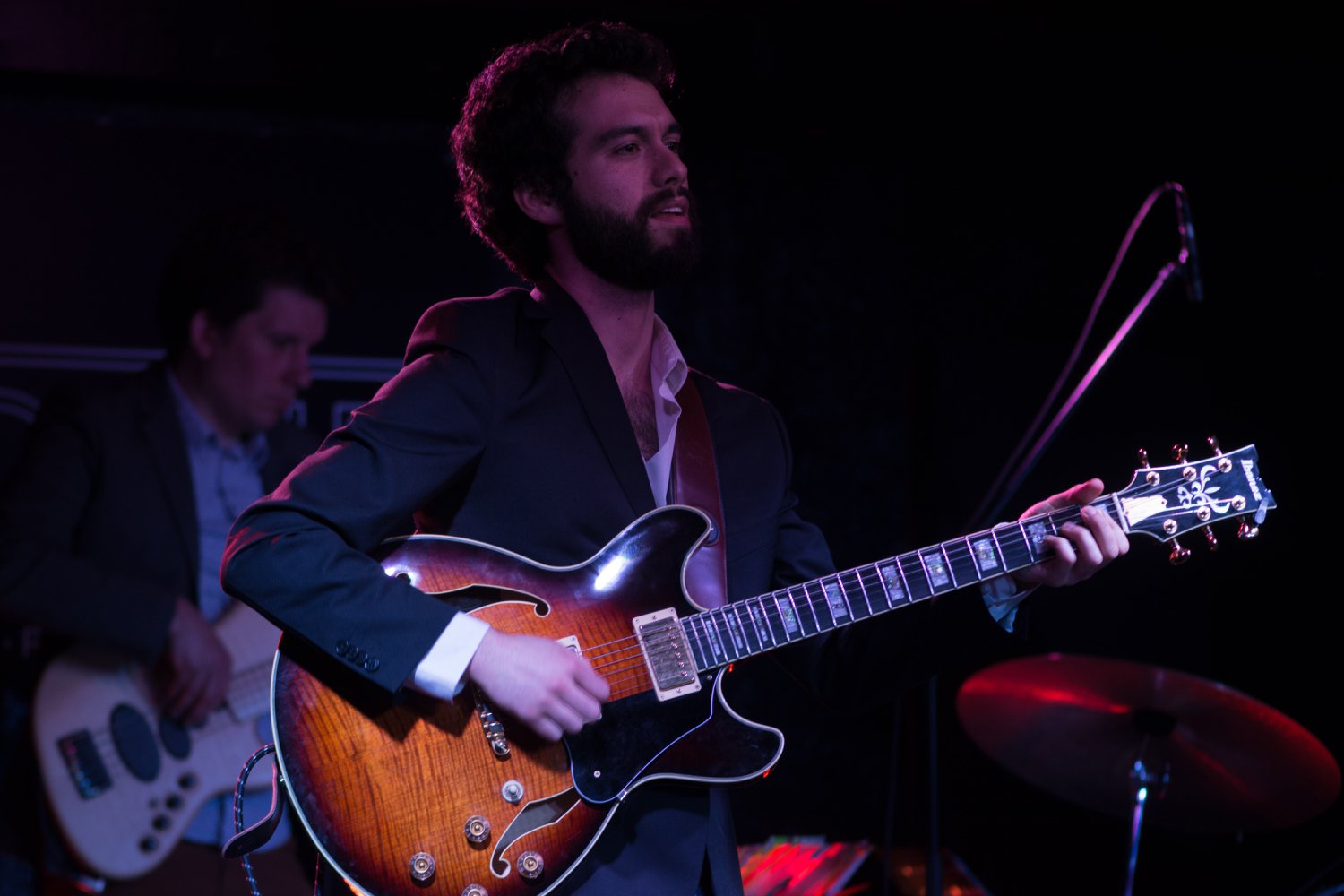 Nicolas Loozen Septet
Jazz, pop, rock
Nicolas Loozen (guitar), Pierre-Antoine Savoyat (trumpet),
Elias Schiva (sax), Guillaume Delbarre (trombone),
Maxime Van Eerdewegh (piano),Matteo Mazzù (bass),
Lucas Vanderputten (drums)
This formation is the result of the meeting of seven persons who find themselves around the compositions and arrangements of the guitarist Nicolas Loozen. The Septet offers an explosive and intoxicating repertoire, the sound is sharp flirting with Jazz, Pop and assumed Rock. Their first EP "Getting Mad" is released in April 2018.
VIDEO LINK: https://www.youtube.com/watch?v=jmzuYvLYteI&feature=youtu.be