THE SWINGMASTERS
15 January 2022 @ 20 h 30 min
18€ – 20€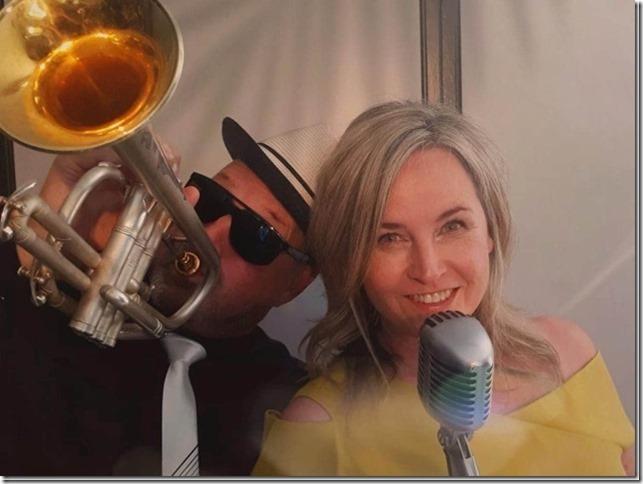 THE SWINGMASTERS
Let's celebrate liberation!
Elaine McKeown (vocals), Jan Wouters (vocals & trumpet), Peter Verhas (sax), Stijn Wauters (piano), Paul Bourdhiaudhy (drums), Stefan Willems (bass)
As soon as World War II was over, numerous liberation parties were held throughout Europe. Today we are in the same mood after the long lockdown due to Covid-19. So it's time to reclaim our old lives, full of joy, music and dance in this brandnew 2022  year full of hope!  Swingmasters presents a programme of 100% guaranteed joyful music from Vera Lynn, Benny Goodman, Louis Prima, Dean Martin and many others. Brought to you by Jan Wouters, Elaine McKeown and  Swingmasters in the Las Vegas style of pure entertainment, happiness is the keyword throughout the show.
Elaine, Jan and the band's "cotton club" sound is dedicated to the eternal miracle that is 'swing'.  Treat yourself to a charming, classy evening in the presence of great jazz legends.
As regular guests at the Music Village, the standing ovations are always well deserved!