Dit evenement is voorbij.
VIANA AFOUMOU TRIO
maart 27 @ 20 h 30 min
15€ – 18€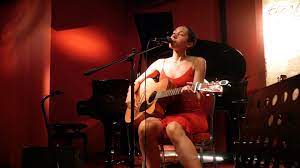 Soul music and suprises
Viana Afoumou (vocals, guitar, percussion), Philip Kanza (bass, guitar),
Martin Daniel (Keyboard)
Viana Afoumou, Philip Kanza and Martin Daniel share with you a project dear to their hearts. They explore music in its simplest forms in this intimate concert, where the different possibilities of the trio are explored . On the program: compositions, covers, jamming and more. Join them for an evening full of soul and surprises, and let's connect again through music.
TICKET: 15€ Members – No Members 18€