AHORA QUINTET
June 16 @ 20 h 30 min
18€ – 20€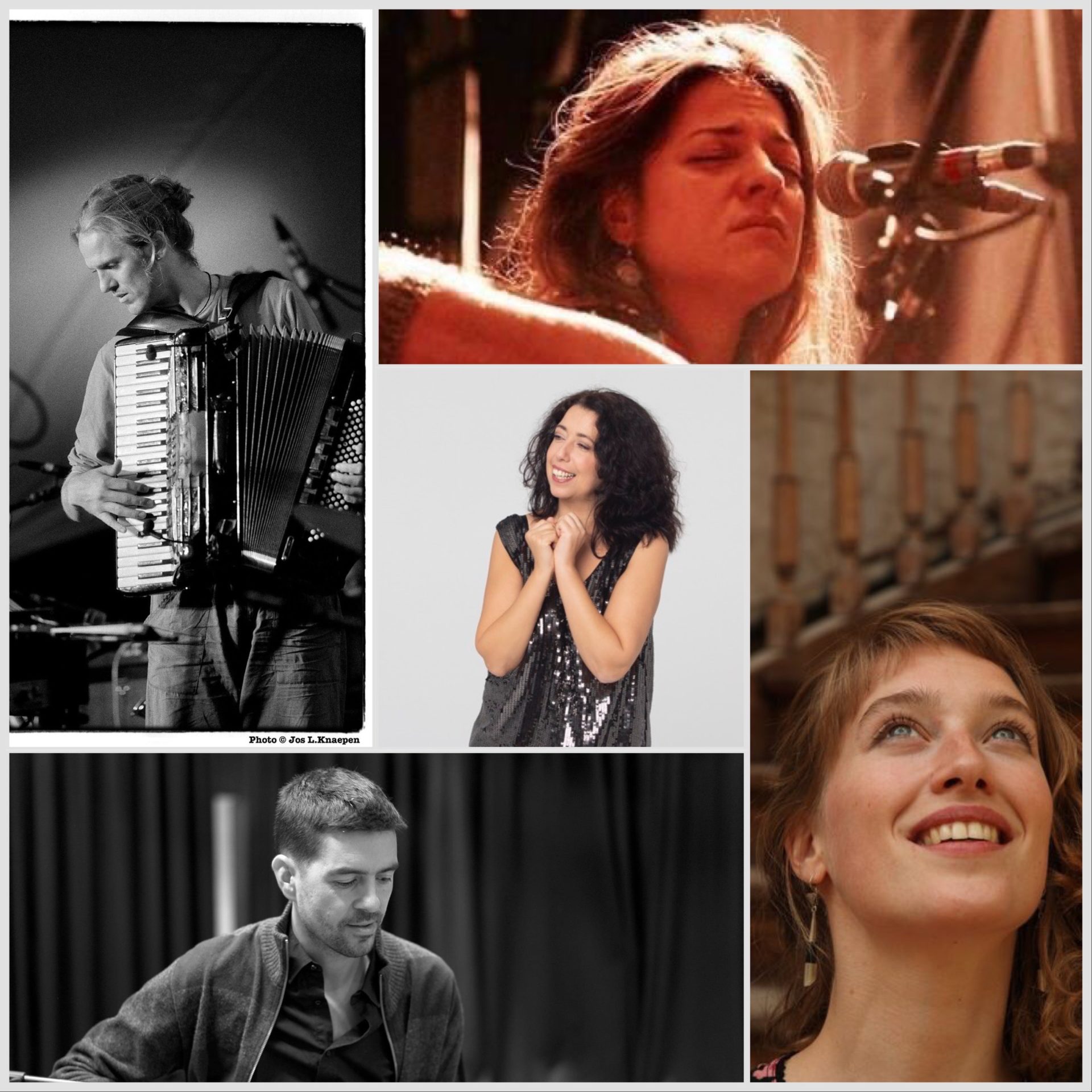 3 voices, accordion, guitar

Constanza Guzmán (vocals), Sarah Klenes (vocals),
Soledad Kalza (vocals & guitar), Tuur Florizoone (accordion), Olivier Crespel (guitar)
The quintet "Ahora" brings together three of Belgium's most prominent female singers: Constanza Guzmán, Sarah Klenes and Soledad Kalza, along with accordionist Tuur Florizoone and guitarist Olivier Crespel.
Curious artists, dedicated to the poetry of meaning and sound, they explore the warmth and grooves of Latin influences, and rhythms with deep roots in the South.
Together, they also cultivate the art of the moment and improvisation. A spontaneity and a contagious joy not to be missed under any pretext.
TICKET: 18€ Members – No Members 20€