AMERICAN SONGBOOK WITH A NEW YORK ACCENT
December 2 @ 20 h 30 min
18€ – 20€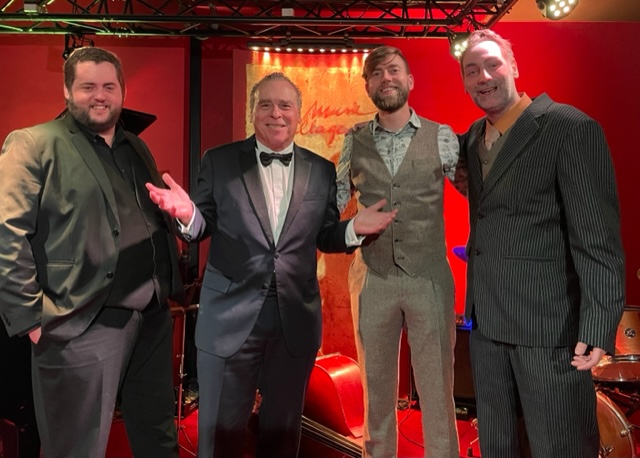 THE NEW YORKERS

Mathieu De Wit (music director and piano), Tom McGuire (vocals),
Ramon van Merkenstein (double bass) and Lieven Venken (drums)
Celebrate New York City's jazz influence on The Great American Songbook. This concert features iconic composers and crooners with deep ties to the Big Apple.
Experience the brilliance of New York City composers like Cole Porter, George Gershwin, and Irving Berlin, whose golden melodies have endured over decades. Enjoy jazz classics by singers such as Tony Bennett, Johnny Hartman, Mel Tormé, and Frank Sinatra, who were born or lived in New York City.
All in all, this concert presents a popular soundtrack of an integral part of jazz history as originated in New York, New York.
Directed by pianist Mathieu De Wit, this international band radiates creative energy through jazz jewels. The band's rhythm section is driven by bassist Ramon van Merkenstein and drummer Lieven Venken. Broadway vocalist Tom McGuire croons with his New York style.
VIDEO LINK : https://tinyurl.com/TheNewYorkersConcert
TICKET: 18€ Members – No Members 20€