FESTIVAL Courant D'air
24 April 2022 @ 20 h 30 min
Free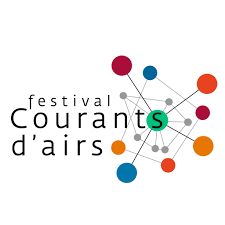 CrB Jazz Trumpets
Antonin Busson, Joachim Dumont, Emile Hennyer, Gaël Hubain,
Immanuel Kaljouw, Gaspard Mathelin (trumpets),Tomas Rivera (piano),
Everton Rodrigues de Souza (bass), Jérôme Sneessens (drums),
Michel Paré (teacher)
Since more than 15 years, Michel Paré explores with the students of the class of jazz trumpet of the Brussels Royal Conservatory (french department) the repertoire of the great jazz trumpet players of all time such as Donald Byrd, Kenny Dorham, Miles Davis, Chet Baker, Kenny Wheeler, Clifford Brown, Clark Terry, ….
This time, they play some tunes of Pierre Drevet, well known french trumpet player but also wonderful arranger & composer, and some other tunes. The public will discover some different faces and colours of the jazz trumpet.
Everton Firmeza Trio — "Burocrático"
Everton Firmeza (bass), Piergiorgio Pirro (piano), Josaphat Hounnou (drums),
Pierre Gillet (guest) (guitar)
EVERTON FIRMEZA is a bassist and composer who has always had experimentalism as his trademark. He has already presented all over Brazil and also in Argentina, Belgium and Cuba. If in Brazil or outside, his music always praise his country and the Musical, Artistic and Cultural richness, as a way to give great value to its traditions and to consolidate its reputation as a important cultural reference in world's contemporary multifaceted scenario.
"EVERTON FIRMEZA TRIO explores the rich intersections between Brazilian, Jazz & Experimental Music in a contemporary version of the piano, bass & drums trio."
Besides Everton's original compositions the public can also enjoy a rich and varied repertoire in which the Brazilian musical tradition is played in a modern and yet light and amusing way.
VIDEO LINK: https://youtu.be/vvd4CpURCO0
FREE ENTRANCE