Jeanfrançois Prins
2 September 2022 @ 20 h 30 min
18€ – 20€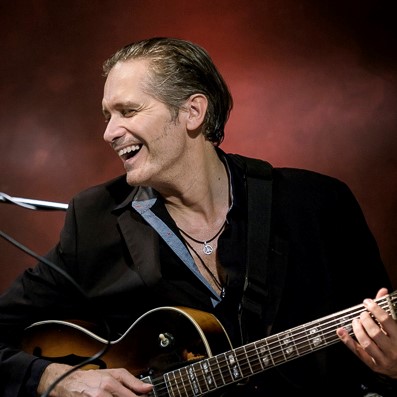 Rio de Jazzeiro
Jeanfrançois Prins (guitar, vocals), Jasper Soffers (piano, keyboards),
Bart De Nolf (bass), Bruno Castellucci (drums)
Belgian jazz guitarist Jeanfrançois Prins (long time based in Berlin and NYC) has performed all over Europe, the Americas and Asia.
Exposed to so many styles and influences, and inspired by musicians he's met and worked with, he created a new theme: "Rio de Jazzeiro". Much of Prins' favorite music originated in Brazil, and his idea here is to present Brazilian music with a jazzman's taste.
From Bossa Nova to Samba, from Antonio Carlos Jobim to Milton Nascimento, Ivan Lins, Tania Maria and Caetano Veloso, and including jazz repertoire as well as originals, Prins, supported by his all-stars rhythm section with Dutch piano virtuoso Jasper Soffers, Bart De Nolf and Bruno Castellucci, will generate joyful energy, deep grooves, and lyrical ballads.

TICKET: 18€ Members – No Members 20€