Dit evenement is voorbij.
Jeanfrançois Prins & Jean-Paul Estiévenart
september 2 @ 20 h 30 min
18€ – 20€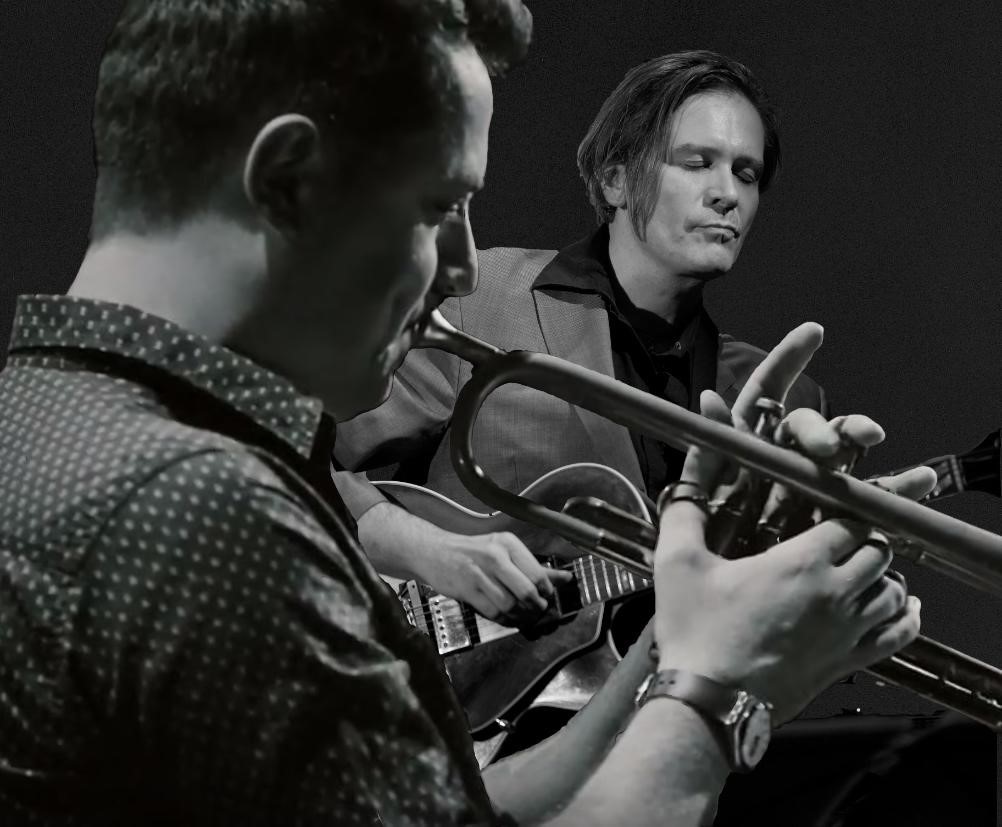 "True Blue"
Jeanfrançois Prins (guitar, vocals), Jean-Paul Estiévenart (trumpet, flugelhorn),
Sam Gerstmans (bass), James Williams (drums)
With this new exciting band, Belgium's most international jazz guitarist and Europe rising star trumpeter join forces to revisit the groovy, melodious and often blues-infused repertoire of jazz giants (a.o. Freddie Hubbard, Miles Davis, Chet Baker, Wayne Shorter, Chick Corea, Jim Hall, Wes Montgomery), with their own personality and approach. True-Blue in English means completely loyal to a person or belief, and this is the spirit which carries them and their top rhythm section to share the joy of playing this deep and uplifting music with the audience.
Reserve early!
VIDEO LINK: https://youtu.be/kkTdz0Hqa3k
TICKET: 18€ Members – No Members 20€