Kind of Blue Tribute
May 27 @ 20 h 30 min
Free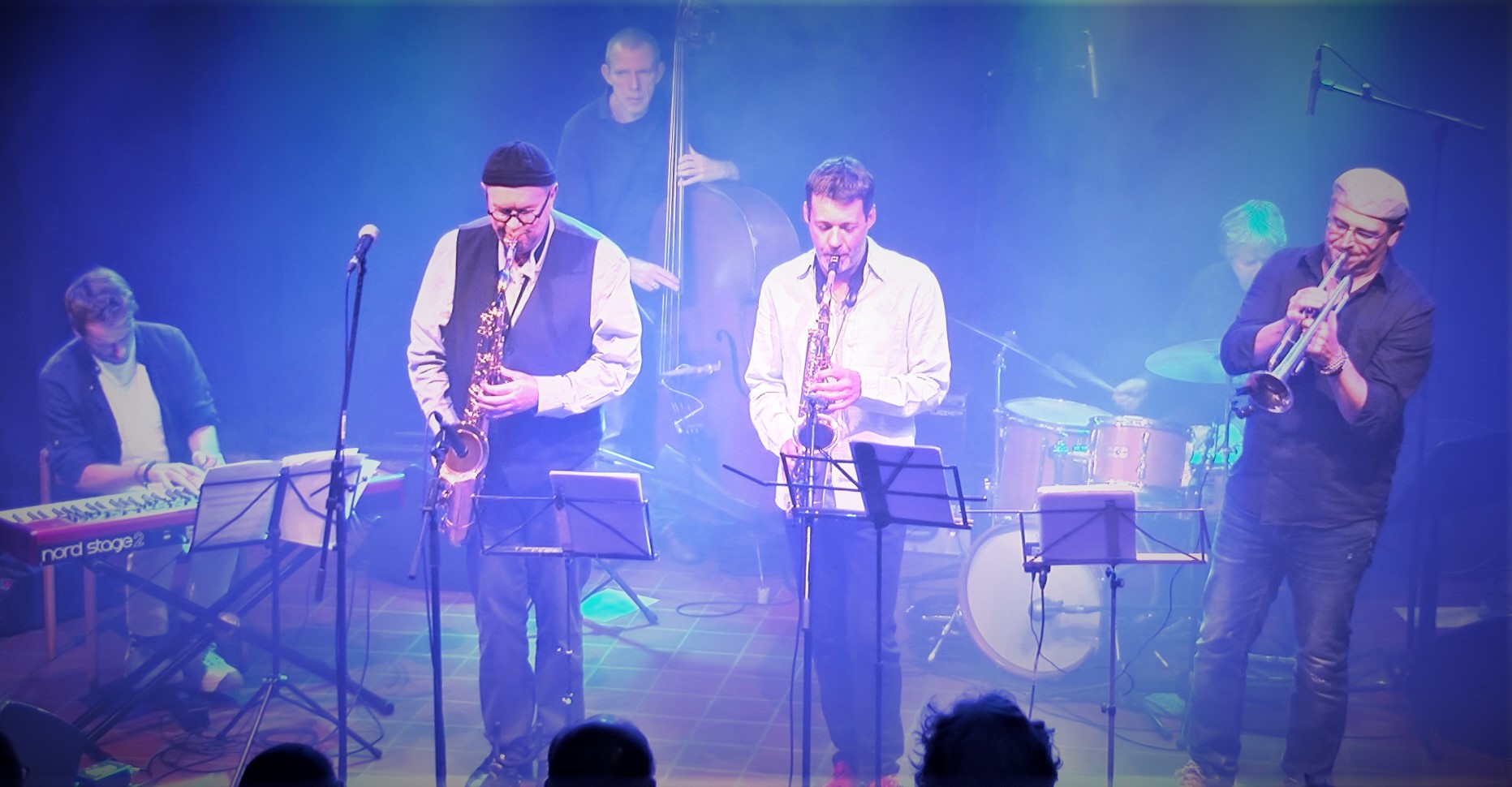 BRUSSELS JAZZ WEEK END
Pierre Malempré (trumpet), Michel Mainil (sax), Thomas Champagne (sax),
Maxime Moyaerts (piano), Jean Van Lint (bass), Jan de Haas (drums)
On August the 17th 1959, trumpeter Miles Davis published the album "Kind of Blue". This recording is still considered as the most
important work of Miles Davis.
Best-selling jazz album, first Jazz Gold Record, "Kind of Blue" is recognized as the most influential album of the whole jazz history.
As his usual, Miles had the sagacity to propose this album at the right moment. On one hand, a generation of musicians didn't want to sideline tradition and, on the other hand, a group of vanguard creators tried to open new doors.
Miles Davis, supported by his peers, opened a new approach, the modal jazz. Forty years after his recording, this album is considered as a turning point in jazz history, a way of moving away from dense compositions, coming back to the melody …
The project of (re)presenting "Kind of Blue" was born out of the meeting and desire of 6 musicians to recreate in their way the essence of this legendary album. The pleasure of playing together music that didn't lose his freshness and creativity.
ENJOY!
VIDEO LINK : https://www.youtube.com/watch?v=7fP68VuMCms
FREE ENTRANCE BUT MEAL REQUIRED