Marco Simoncelli Harmonica 4tet
April 27 @ 20 h 30 min
15€ – 18€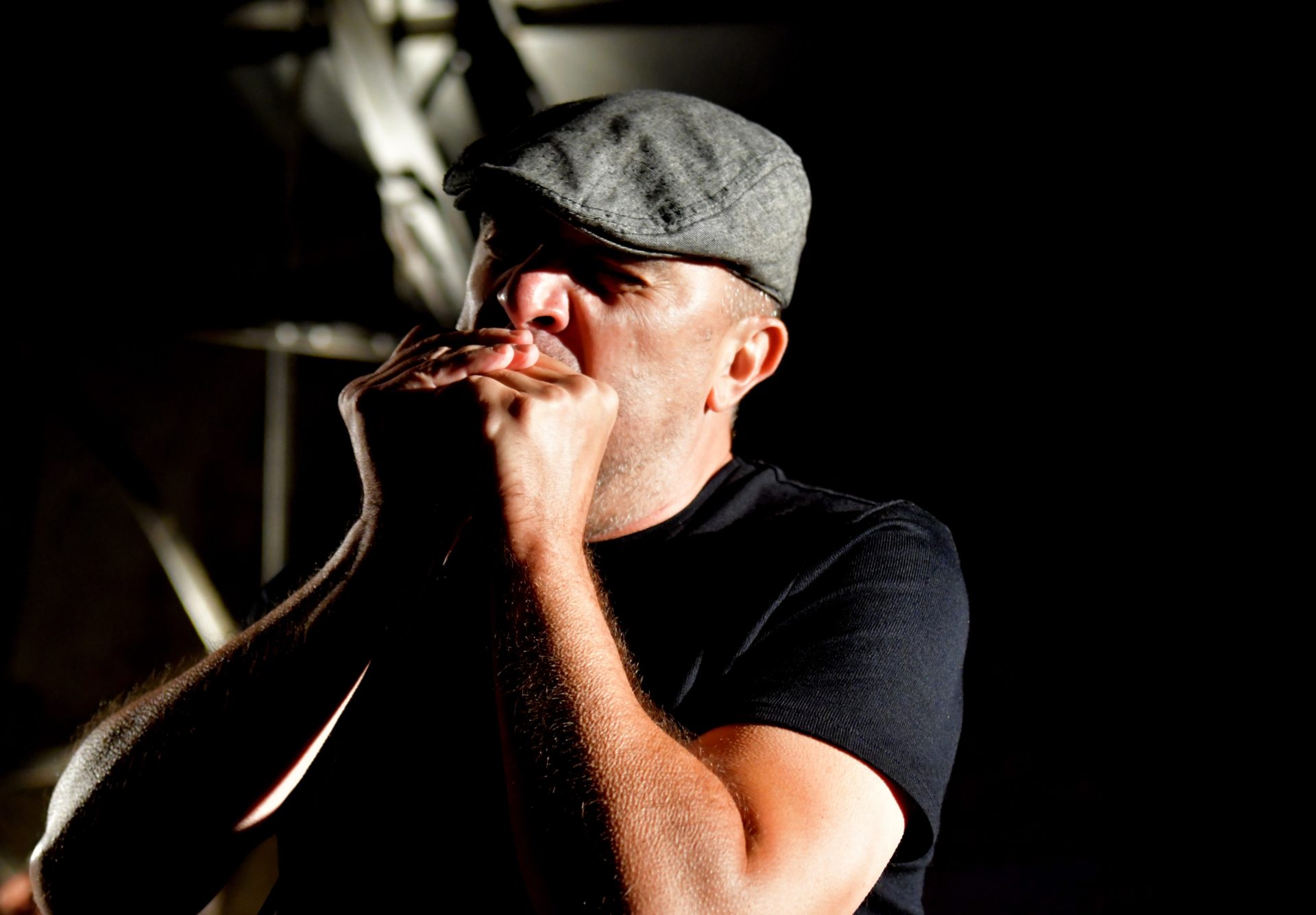 Joseph Nowell (Piano), Umberto Odone (Drums), Lorenzo Simoncelli (Bass)
Born in Legnano (MI) on 8 December 1972. He began studying piano in 1980 under the guidance of Irina Langôva.
In the years that followed, as a keyboard player, he gained his first musical experiences in small bands, among which Fabio Lorenti and the Patente F band stands out for its ability, despite the young age of its members.
The band played between 1989 and 1991, gaining much praise and recognition.
Between 1991 and 1993, in addition to continuing as a keyboard player, he worked with Westudio Records and Pongo Edizioni Musicali as a studio manager manager.
In 1994, driven by a passion for listening to Blues music, he began studying the diatonic harmonica with the help of Egidio Ingala and, at the same time as studying the harmonica, he resumed studying the piano with maestro Sante Palumbo, a leading name in Jazz pianism in Italy.
In 2002, he met Max De Aloe and immediately became attracted to the chromatic harmonica.
Once he was introduced to the instrument, he perfected himself first with Sante Palumbo and later with Luciano Zadro (2005 – 2009) in order to deepen his knowledge of 'jazz' harmony and improve himself in improvisation.
From 2006 to 2008 he performed in a duo with pianist Markelian Kapedani, playing a repertoire of Balkan/jazz music.
In 2008, he released his first solo album: TUTTOLOGY, a pop/jazz work mainly focusing on harmonica soloism
From 2010 to 2014, he was leader of the band "the Magnetoscopics" with whom he produced the album "Heart Attack" in 2012. In recent years the band has performed in clubs all over Italy and has become a reference point on the Italian independent blues scene.
In 2013 he was a guest at the Harmonica summer festival in Varna Bulgaria and performed on Bulgarian radio and television.
from 2014 to 2017 he was a member of the Swiss band 'Marco Marchi & the mojo workers' with whom he performed an average of 60 concerts a year all over Europe and took part in some of the most important European blues&jazz festivals: Lucerne Blues Festival, JazzAscona, Blues to Bop Lugano, Hondarribia Blues Spain, Jazzfovaros Hungary, Moon &Stars festival.
from 2018 to 2020 he resides in Brussels, and it is there that the writing of the 3rd album BREEJO takes shape, an album aimed at returning to Italy in 2021
VIDEO LINK : https://www.youtube.com/watch?v=r6jzf2IIJMU
TICKET: 15€ Members – No Members 18€