NEW ! SINGERS SUNDAY
March 26 @ 20 h 30 min
18€ – 20€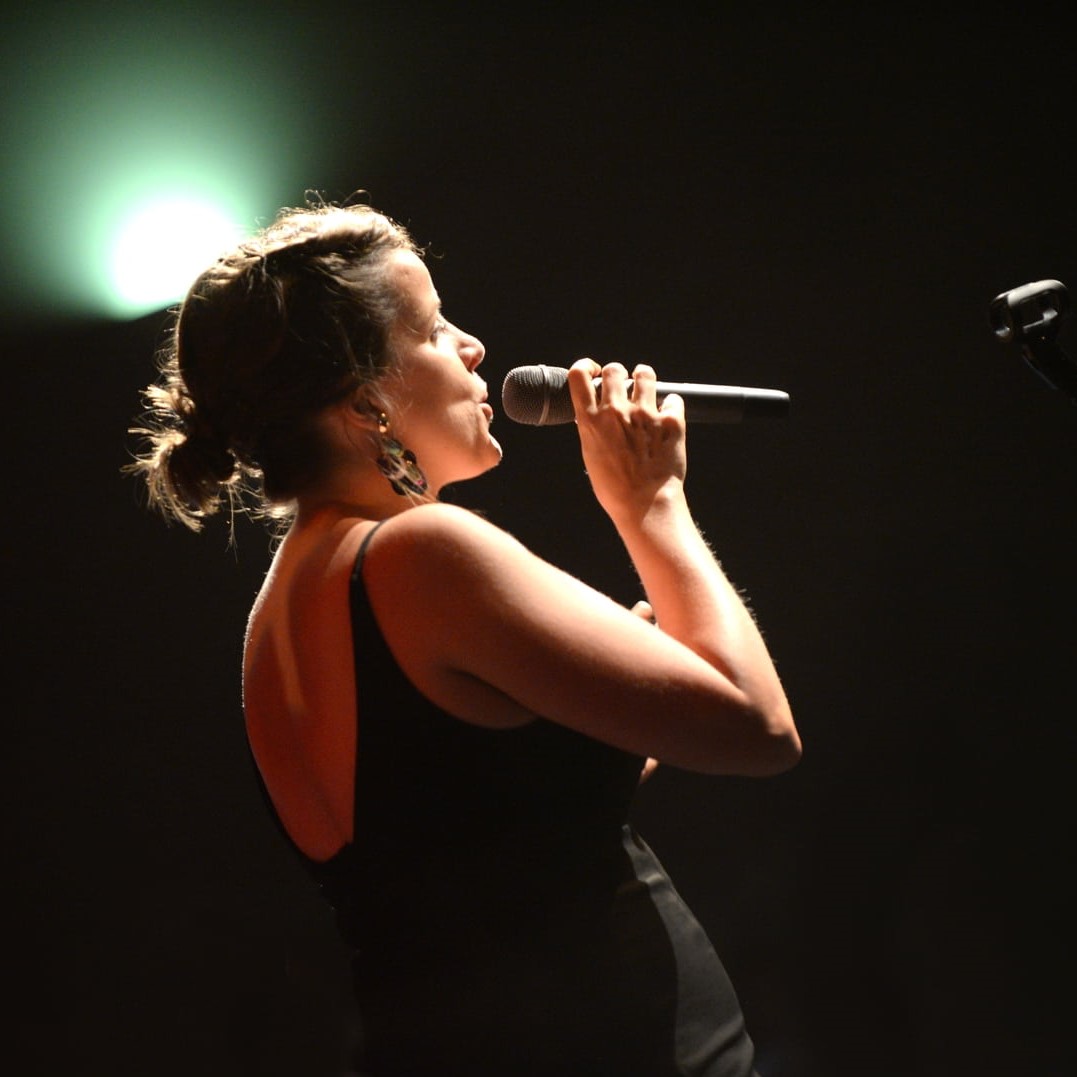 TWO LADY SINGERS IGNITE PASSION WHERE JAZZ MEETS SOUL
Hanne Vansant & Dunja Mees
Hanne Vansant (vocals), Dunja Mees (vocals), Mathieu De Wit (music director & piano),
Julien Fraipont (double bass) and Didier Van Uytvanck (drums)
Prepare for an entertaining celebration of the unique attraction of two vocalists who love to perform how jazz has been influenced by soul music.
Hanne Vansant and Dunja Mees, two of Belgium's leading soul and jazz singers, will share the stage interpreting famous songs like "Moanin'", "Work Song," and lots more. They will pay tribute to iconic musicians like Cannonball Adderley and Bobby Timmons as Hanne and Dunja passionately combine blues and churchlike harmonies and melodies, together with jazzlike rhythms and instrumentation. Experience vocal crossovers where jazz and soul are superbly interwoven. Feel that indefinable thing that moves you. Take a musical journey through the history of soul-jazz. What's more, enjoy also what "Jazz & Soul" combined sound like today.
They will be accompanied by equally outstanding musicians. Directed by Mathieu De Wit (piano), his jazz trio also features Julien Fraipont (double bass) and Didier Van Uytvanck (drums). It's an entertaining evening that you absolutely want to experience for yourself.
Introducing Singers Sunday ! During 2023, on the last Sunday of every month, The Music Village will present a special concert with the spotlight on vocalists. Each Singers Sunday will feature a pair of professional singers. Every month, a different musical theme. Every month, an entertaining celebration of passion for vocal jazz accompanied by a trio of top musicians. Every month, a splendid experience for everyone of all ages.
TICKET: 18€ Members – No Members 20€