NEW ! SINGERS SUNDAY
February 26 @ 20 h 30 min
18€ – 20€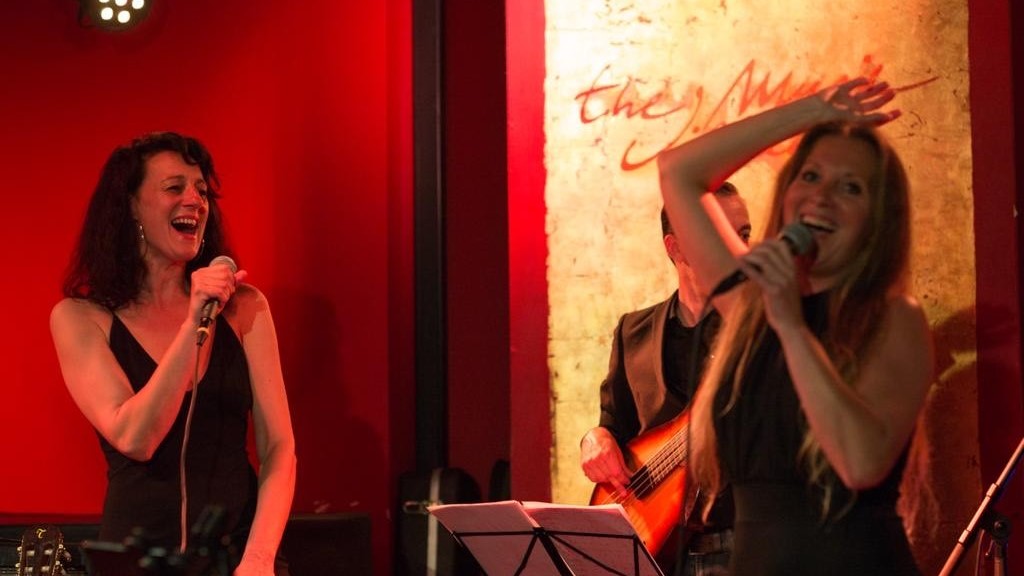 TWO LADY SINGERS AS "TCHIN-TCHIN" SET THE STAGE ON FIRE
Natacha Wuyts & Magy Tyson
Natacha Wuyts (vocals), Magy Tyson (vocals), Mathieu De Wit (music director & piano),
Victor Foulon (double bass) and Jérôme Baudart (drums)
Prepare for an entertaining celebration of the enduring appeal of two singers who love the jazz sung by Etta James, Tina Turner, Whitney Houston, and many more!
This special concert features two outstanding vocalists known as "Tchin-Tchin" when together they perform songs made famous by the great voices of jazz entertainment. Belgium's leading jazz ladies Natacha Wuyts and Magy Tyson will share the stage and pay tribute to a variety of musical styles such as soul, blues, and rhythm and blues, among others. Join this festive and unique celebration as Natacha and Magy share their passion for traveling through epic musical eras while also setting the stage on fire!
They will be accompanied by equally outstanding musicians. Directed by Mathieu De Wit (piano), his jazz trio also features Victor Foulon (double bass) and Jérôme Baudart (drums). It's an entertaining evening that you absolutely want to experience for yourself.
Introducing Singers Sunday ! During 2023, on the last Sunday of every month, The Music Village will present a special concert with the spotlight on vocalists. Each Singers Sunday will feature a pair of professional singers. Every month, a different musical theme. Every month, an entertaining celebration of passion for vocal jazz accompanied by a trio of top musicians. Every month, a splendid experience for everyone of all ages.
TICKET: 18€ Members – No Members 20€