Dit evenement is voorbij.
Quartet 508
juni 12 @ 20 h 30 min
15€ – 18€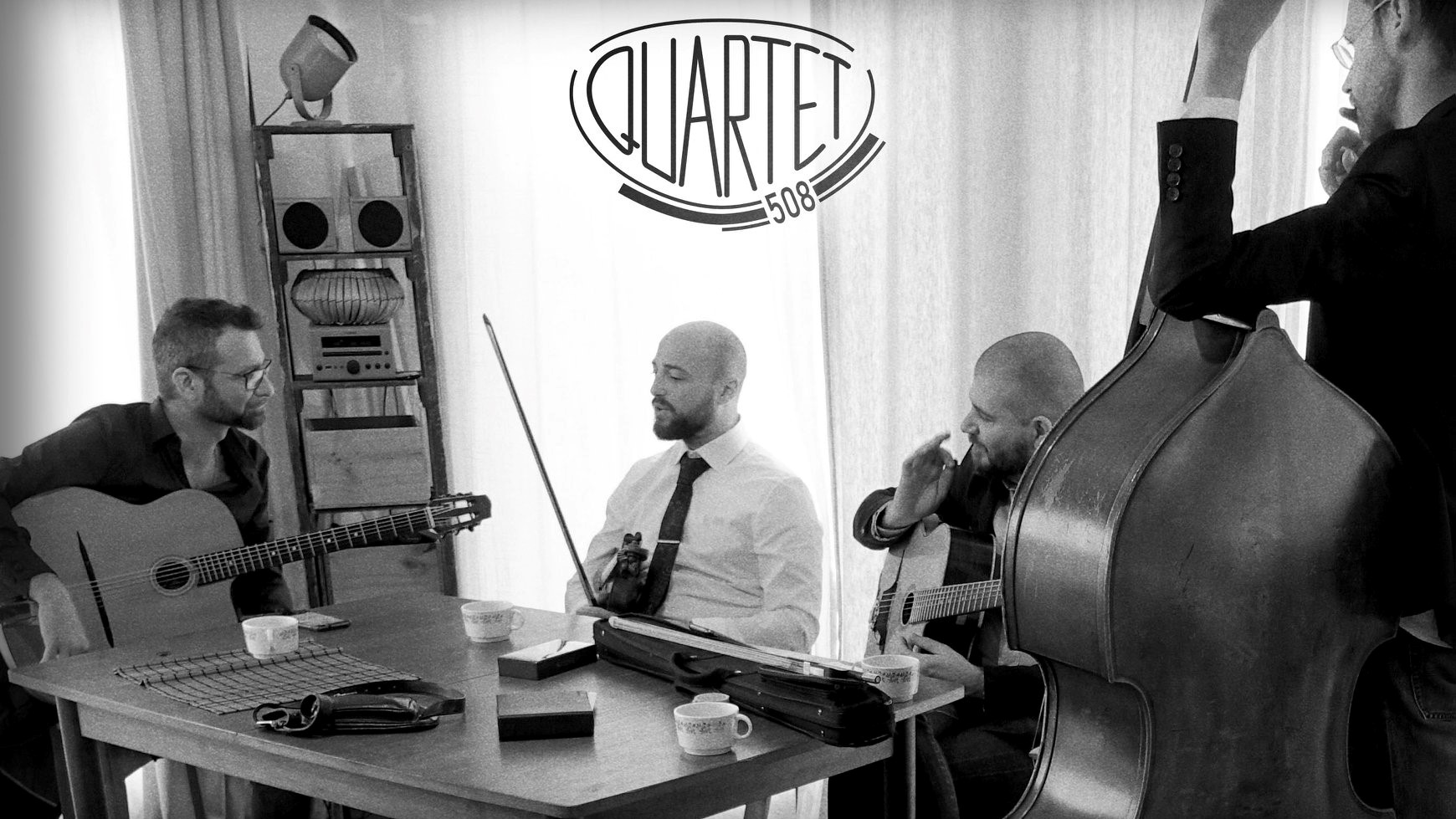 GYPSY JAZZ
Rafael Gouirand (guitar), Frédéric Guédon (guitar),  Antoine Guiot (bass),
Livio Luzzi (violin)
Quartet 508 is a Brussels gypsy jazz quartet created in 2019 by the guitarist Rafaël Gouirand and his meeting with violinist Livio Luzzi. Their repertoire is influenced by the entire career of Django Reinhardt and by the musicians associated with him such as Hubert Rostaing, Gus Viseur and of course Stéphane Grapelli.
The aesthetics of Quartet 508 are intended to be light, energetic and the choice of pieces as well as the way of arranging them gives a strong identity to this brand new Belgian gypsy jazz formation.
VIDEO LINK: https://www.youtube.com/watch?v=6vnHn7tM8mA
TICKET: 15€ Members – No Members 18€