ROARING CATS
January 27 @ 20 h 30 min
18€ – 20€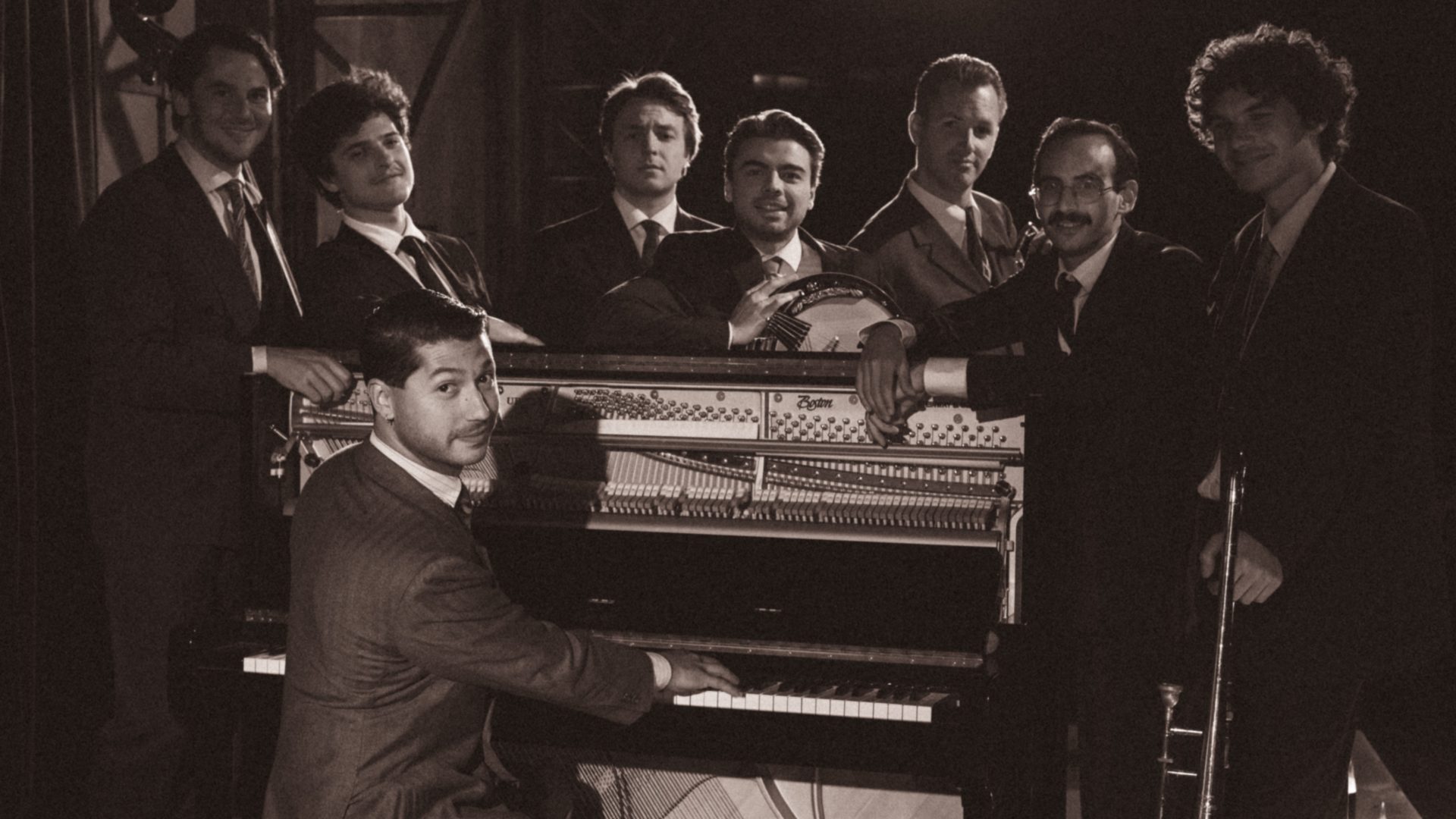 Sam Ghezzi (vocals, sax), Mo van der Does (clarinet), Coos Zwagerman (trumpet),
Joan Codina (trombone), Oscar Ployart Wetche (piano), Davor Stehlik (banjo),
Tomek van Leeuwen (bass, sousaphone), Joe Crotch (drums)
"Roaring Cats is a swing/hot jazz band founded in Amsterdam in 2018 by Sam Ghezzi and Davor Stehlik. During these years the band, started as a quartet, developed into a small orchestra featuring the horn section Joan Codina, Mo van der Does and the piano player Oscar Ployart Wetche.
After several concerts in festivals, venues and arranging sessions, their repertoire grew into a set of original arrangements of 20's\30's compositions, melting different identities and musical ideas.
Through a philologically conscious approach, their sound reflects the development of the music born in New Orleans, symbol of a mixture of sounds from an abundance of cultures.
Within the boundaries of a musical language that feels distant in time but close to the most natural and spontaneous artistic expressions they took the challenge of giving value and new significance to the roots of jazz.
Combining the artistic and entertaining content, they are able to offer a unique way of performing which captures the interest of art seekers and jazz connoisseurs as well as a more inexperienced audience.
In order to succeed, they took the risk of limiting themselves to the style restrictions and parameters that eventually allowed them to experiment and create something new. By using this approach they can express musical ideas in the most diverse ways, coming up with different paths to investigate the beauty of simplicity."
VIDEO LINK : https://youtu.be/gk7dIYwP03Q
TICKET: 18€ Members – No Members 20€