The Mardi Gras Jazzband
4 June 2022 @ 20 h 30 min
18€ – 20€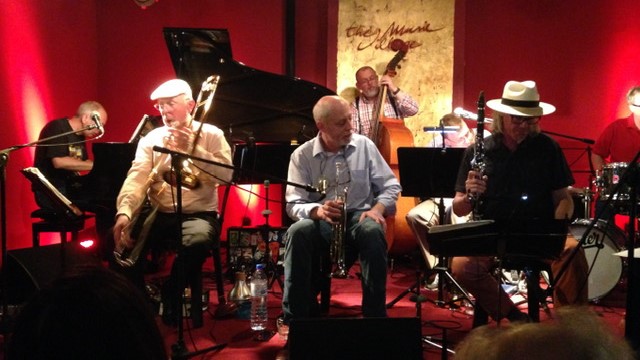 OLD STYLE NEW ORLEANS
"Papa" Paul Callebaut (leader, vocals,trombone), Wim "Dix" Decommer (piano),
Paul "Speedy" De Bock (bass), Michel Simons (trumpet),
Jan "Magic" Coppieters (clarinet), Marnix De Boom (drums),
Mattias "Fidgety" Hallin (banjo)
The Mardi Gras Jazzband is since 1983 an established name in jazzclubs and festivals in Belgium and perhaps even more in the Netherlands.
"Old Style" has been the motto all the time, in which long forgotten songs and surprising themes prevail.
This shows that "New Orleans jazz" is so much more than the playing style of black musicians who visited our regions in the sixties and seventies.
Their favourite repertoire dates from the "Roaring Twenties".
VIDEO LINK: https://player.vimeo.com/video/183203338
TICKET: 18€ Members – No Members 20€