The Nr One Dutch Jumpin Jive Band Jazz Connection
June 30 @ 20 h 30 min
20€ – 22€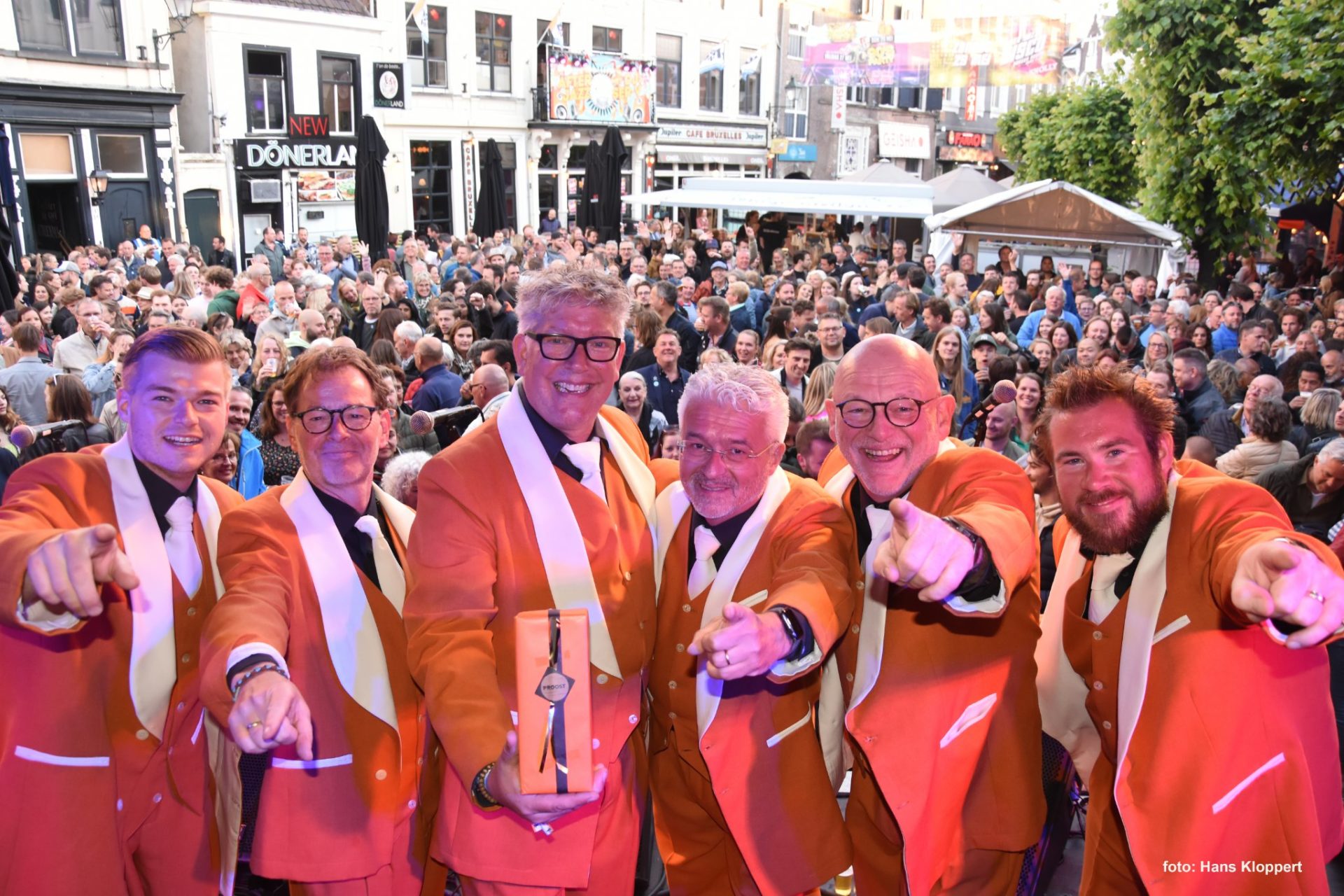 Rhythm 'n Blues
Jurgen Feskens (Trumpet, flugelhorn & vocals), Peter van Steen (Trombone), Rob Henneveld (Tenor & Alto Saxophone, clarinet)
Bart Wouters (Bass & vocals), Bart Maassen (Piano), Robbert van Kalmthout (Drums) & special guest Peter Verhas (sax)
"They are unbelievable… They are insane… and they are absolutely amazing live on stage. With their zoot-suits, flamboyance, large beers, cheap whiskey, dancing and swinging… They will Jive You Crazy!"
Jazz Connection is a true follower of the Jumpin' Jive style and early Rhythm 'n Blues style that hit America's black postwar population. With songs from Louis Prima, Wynonie Harris, King Curtis and Teddy Brannon, they bring a revival of the best and brightest star performers from these exciting years.
Founded 33 years ago (1990) in 'jazzy' hometown Breda, Jazz Connection is running like a train, swinging and rolling through Europe with their Jazz & Jive show. They have performed at major festivals and clubs in Holland, toured in Belgium, UK, Germany, Switzerland, Denmark, Serbia, Bulgaria, Norway, Russia and Poland as well as in the Middle East, Africa and Asia. The band performed from the start of the band at the Breda Jazz Festival in Holland.
Together with lots of humor Jazz Connection produces their remarkable sound: transparent, sophisticated, catchy and groovy. Whether it's a festive jive, tantalizing boogie or heartbreaking blues, you'll recognize without doubt the sound of this unique sextet.
TICKET: 20€ Members – No Members  22€