Dit evenement is voorbij.
Tribute to Ella Fitzgerald
maart 26 @ 20 h 30 min
18€ – 20€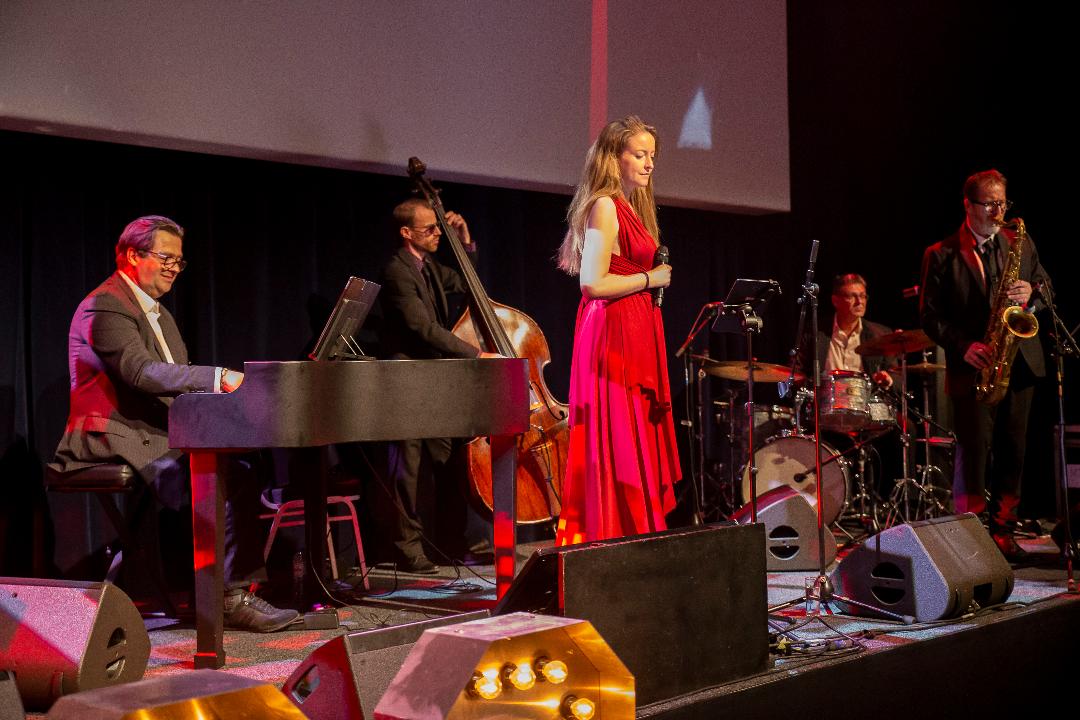 BlueLine
Maud Moucheron (vocals), Xavier-Edouard Horemans (piano),
Alain Cupper (sax), Gaëtan Casteels (bass), Georges Triantafylou (drums)
« Is it still necessary to introduce then we called « The first Lady of Swing"? Ella Fitzgerald, with a range of three octaves, was known for the purity of her voice and her ability to improvise. She's 'The Voice' in the feminine. She received 13 Grammy Awards during her career, in addition to numerous other awards and accolades. In 2021, it has been 25 years since this great lady left us. This year, she would have been 105 years old.  A tribute was therefore required.