Dit evenement is voorbij.
Triton
11 september 2022 @ 20 h 30 min
15€ – 18€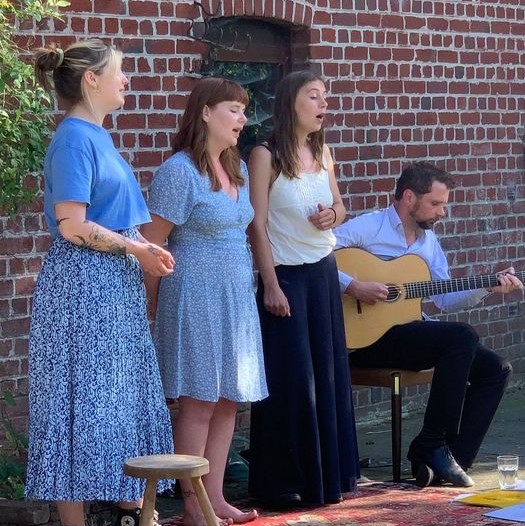 Old singing jazz of the 20s
Sofie Cabooter, Julie Honorez, Louise Van de Vijver (vocals),
Guillaume Lepoutre (guitar)
Triton was born out of a shared love of old jazz and singing to revive those sweet and crazy melodies of the '20s. Their repertoire is based on the beautiful music of the Boswell Sisters, with their original arrangements and also more traditional New Orleans tunes. These 3 authentic voices are accompanied by their wonderful and beloved guitarist.
TICKET: 15€ Members – No Members 18€