Trombone Summit
February 19 @ 20 h 30 min
Free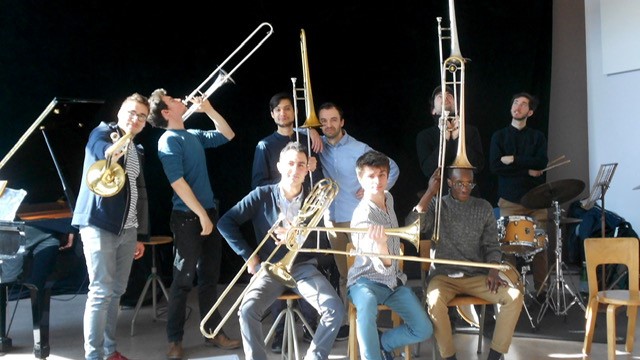 Alice Riberolles, Zaccharie Kropp, Timothé Lemaire, Nathan Surquin, Hugo Dudziak (trombone),
Gaspard Loncke (drums), François Meulemans (bass)
Unique in Belgium and undoubtedly in Europe !
All trombone players and students of the Brussels Conservatory's jazz trombone section (Teacher : Phil Abraham)
Real new talents on the instrument and a rhythm section composed of some of the best students of the jazz department.
Tunes by the great Slide Hampton or up to date arrangements by the students themselves.