Dit evenement is voorbij.
Carte Blanche to Antoine Lissoir
maart 8 @ 20 h 30 min
15€ – 18€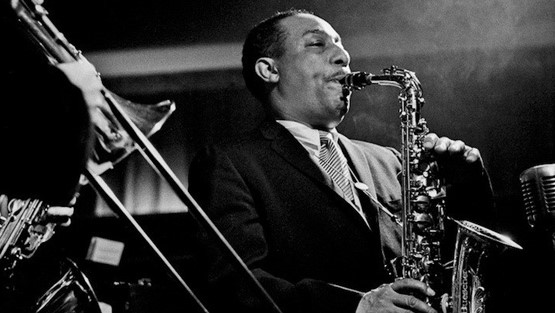 Tribute to Johnny Hodges
Wouter Van den Broeck (piano), Victor Foulon (double bass), Frédérik van den Berghe (drums), Antoine Lissoir (sax)
Cornelius "Johnny" Hodges (July 25, 1907 – May 11, 1970) was an American alto saxophonist, best known for solo work with Duke Ellington's big band. He played lead alto in the saxophone section for many years. Hodges is considered to be one of the definitive alto saxophone players of the big band era. He had a pure tone and economy of melody on both the blues and ballads that won him admiration from musicians of all eras and styles
His highly individualistic playing style, which featured the use of a wide vibrato and much sliding between slurred notes, was frequently imitated.
This will be the case again tonight, with the tribute of saxophonist Antoine Lissoir surrounded by the best rhythm section of the kingdom
VIDEO LINK : https://www.youtube.com/watch?v=5yEscuaUydc&t=745s
TICKET: 15€ Members – No Members  18€