Dit evenement is voorbij.
Carte blanche to Livio Luzzi
september 27 @ 20 h 30 min
15€ – 18€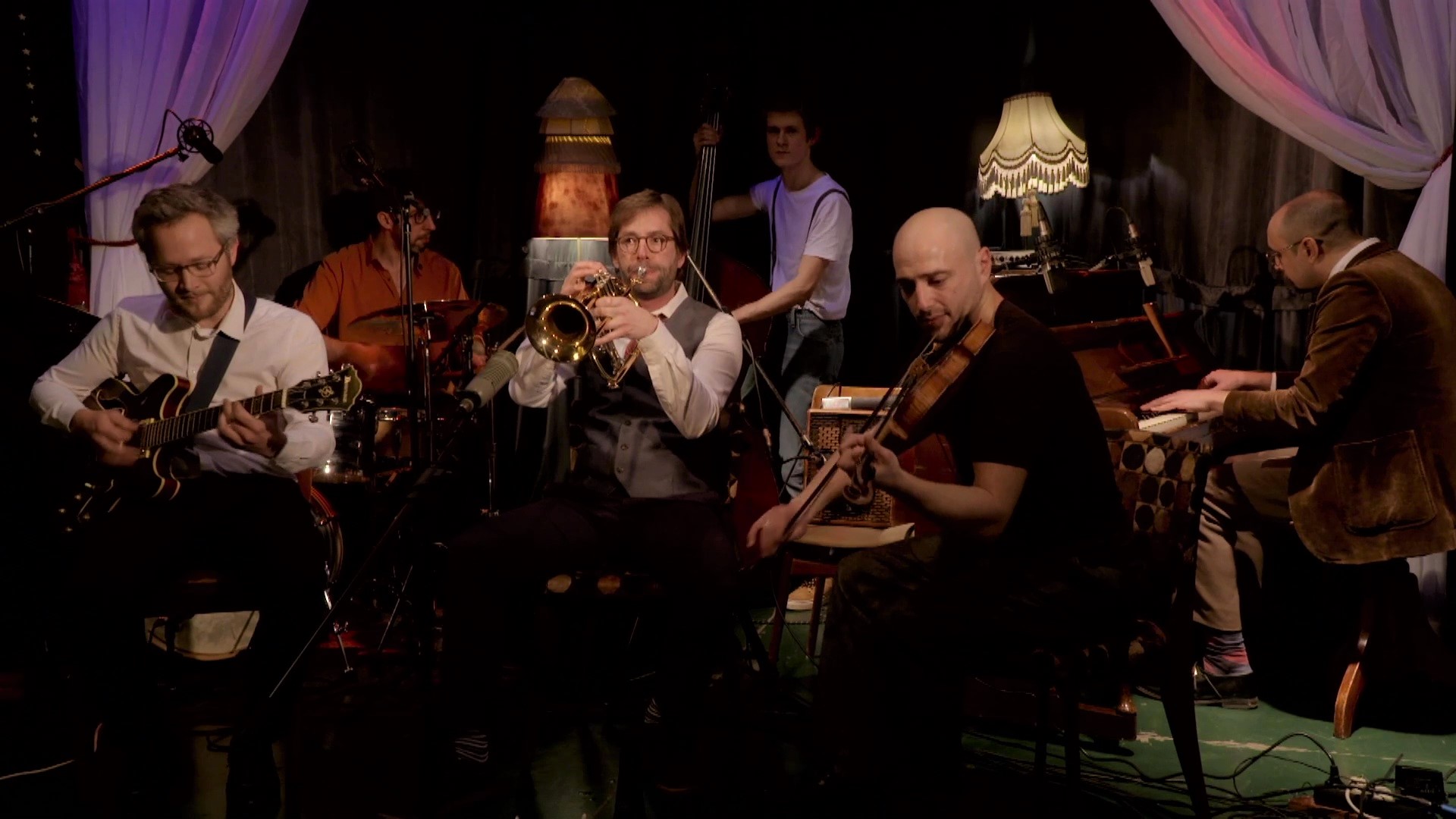 The Hermann Sextet

Raphaël Hallez (trumpet), Livio Luzzi (violin),
Alain Decroix (piano), Romain Verwilghen (guitar), Damien Campion (bass),
Daniel Duchâteau (drums)
The Hermann Sextet was formed in 2015 in the St-Gilles district. The group develops an instrumental and sung musical universe, strongly inspired by the jazz of the 30s, via Count Basie, Django Reinhardt, Nat King Cole, or the Miles Brothers. For several years now, they've been a regular fixture at swing evenings, much to the delight of audiences and dancers alike. A key group on the Brussels swing scene, the Hermann Sextet's swing is full of energy and an irresistible desire to dance.
VIDEO LINK : https://www.facebook.com/alex.wagemans/videos/10157206770408744/
TICKET: 15€ Members – No Members  18€