Dit evenement is voorbij.
Carte blanche to Livio Luzzi ft Jérémie Fabre
september 13 @ 20 h 30 min
15€ – 18€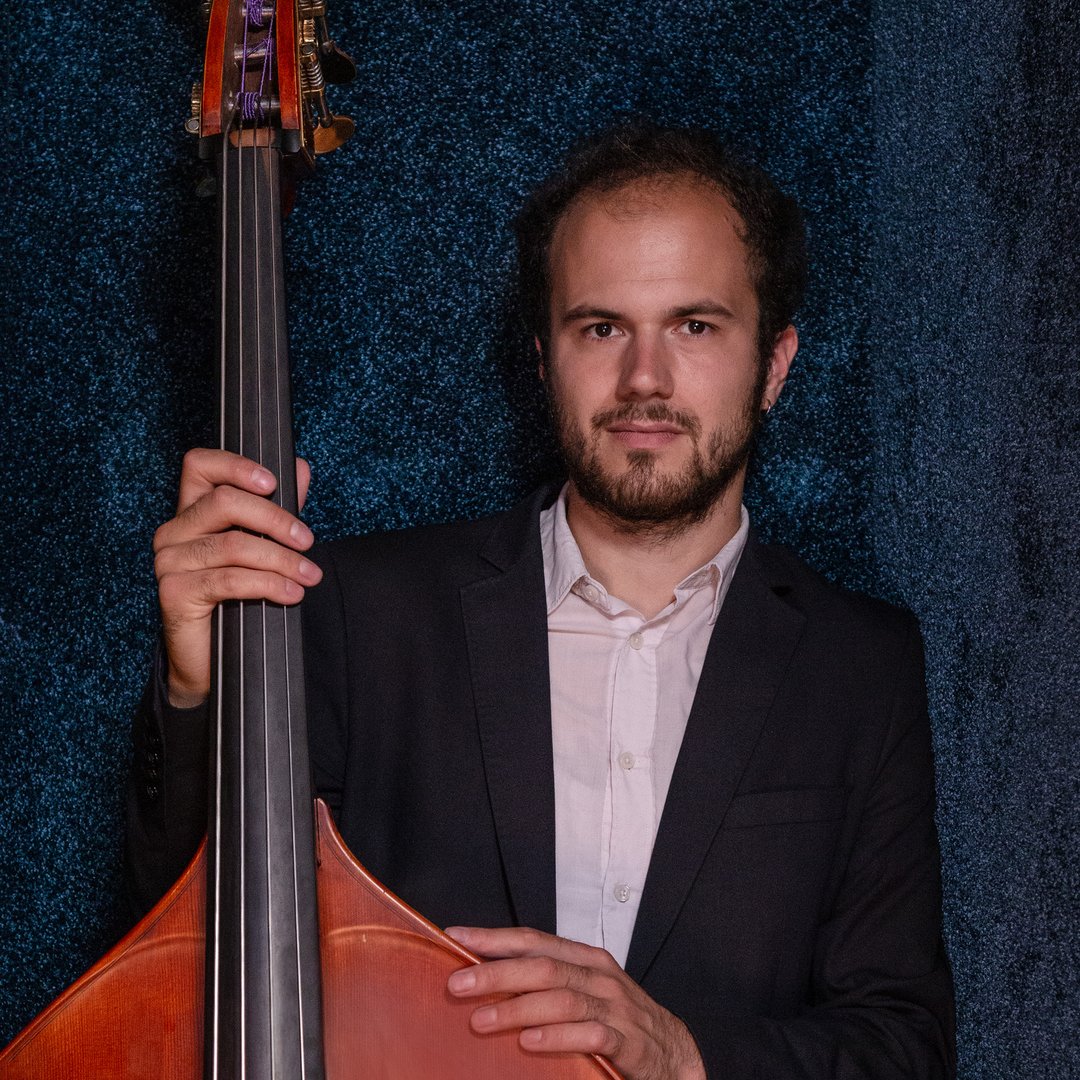 OLD-TIME SWING

Jérémie Fabre (bass), Livio Luzzi (violin), Antoine Lissoir (sax, calrinet)
Timothé Lemaire (trombone), Frédéric Guédon (guitar)
This project was born of the desire to bring together friends and musicians with whom I don't get the chance to collaborate often enough.
French double bass player Jérémie Fabre (The Blue Mocking Birds, The danubian express,) is a musician I met in 2019( The Swing Syndicats) before he moved back to Paris. When I asked him to join me for a date at Music Village, I decided to call on two other Belgian musicians he knows very well: Antoine Lissoir and Timothé Le Maire. And to accompany us, there was no question of taking on Quartet 508's fireman, Frédéric Guédon. This Wednesday, September 13, we'll be playing Duke Ellington, Django Reinhardt and old-time swing among friends, with a completely new line-up mixing string and wind instruments.
VIDEO LINK : https://www.youtube.com/watch?v=LDJ2_WYgArI
TICKET: 15€ Members – No Members 18€