Carte blanche to Livio Luzzi
septembre 6 @ 20 h 30 min
€15 à €18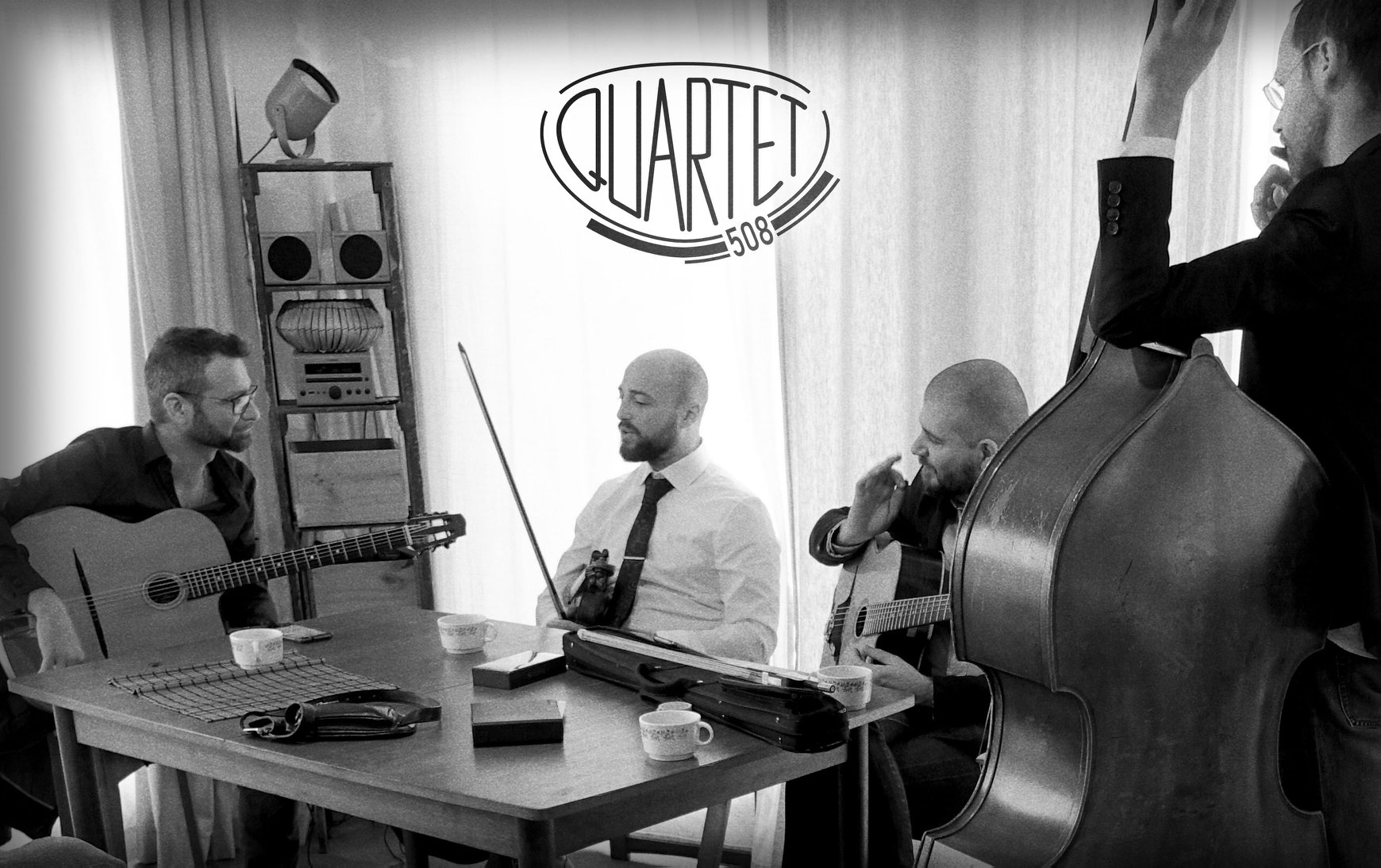 Quartet 508 plays only Django !

Rafael Gouirand (guitar), Livio Luzzi (violin), Frédéric Guédon (guitar), Antoine Guiot (bass)
Django Reinhardt composed an enormous amount of music right up to the end of his career, yet few people are familiar with « Nymphéas », « Stockolm », « Nocturne » or « Lentement mademoiselle… ». The aim of this concert is to present Quartet 508's next album, which will focus exclusively on Django's compositions.
Django's compositions evolved throughout the guitarist's career, and the influences of great composers such as Debussy and Duke Ellington can easily be found. Quartet 508 invites you to reinterpret Django's unique musical universe, which at times veers away from the familiar form of jazz standards
TICKET: 15€ Members – No Members  18€