Dit evenement is voorbij.
CARTE BLANCHE TO VINCENT MARDENS
oktober 11 @ 20 h 30 min
15€ – 18€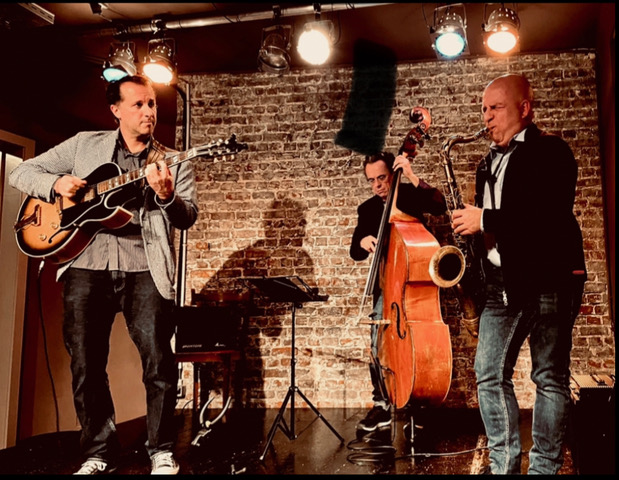 Soulful Jazz Friends
Victor Da Costa (Guitar), Vincent Mardens (Saxophone(s)), Bruno Corbisier (Bass), Jan De Haas (Drums)
A few years ago, it was under the impetus of Bruno Corbisier, Bassist but also Architect, that this training was born…
We performed in duo and then in trio accompanied by the super talented (and true «killer») Victor Da Costa, probably one of the best guitarists (Brazilian but Brussels adoption) of his generation!
In our formula in 4tet, we of course rolled out the red carpet to Jan De Haas, my lifelong companion (he was there at my first concert in the Travers when he came back from Berklee in… 1985, do the count).We can really speak here of friendship and sharing, in all the styles of music that jazz in the broad sense of the term offers us as a space of freedom.
VIDEO LINK : https://www.youtube.com/watch?v=P_WCU5y2m64
TICKET: 15€ Members – No Members 18€